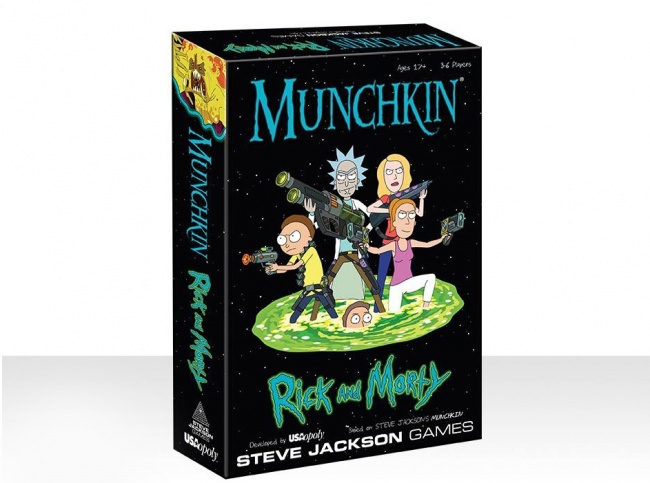 USAopoly has announced
Munchkin: Rick and Morty
, releasing later this year.
Produced under a license from Steve Jackson Games, Munchkin: Rick and Morty combines the characters and themes of the Adult Swim cartoon with the proven Munchkin card game system. In this version of the game, players take on the role of Rick, Morty, Beth, Jerry, Summer, and Mr. Poopybutthole as they try to defeat monsters the like of Amish Cyborgs, High Schoolers, Super Geniuses, and Songwriters as they try to reach Level 10 first.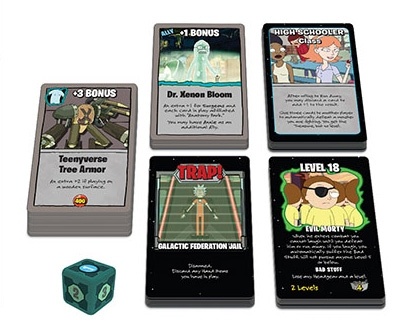 Munchkin: Rick and Morty
is intended for 3 to 6 players, ages 17 and up. The game will include 168 game cards, 6 role cards, 6 plastic Level Trackers, and 1 custom die. MSRP is $24.95.
Later this year, USAopoly will release an expansion for its Munchkin: X-Men Edition featuring the character Deadpool (see "Deadpool Takes Over 'Munchkin'").