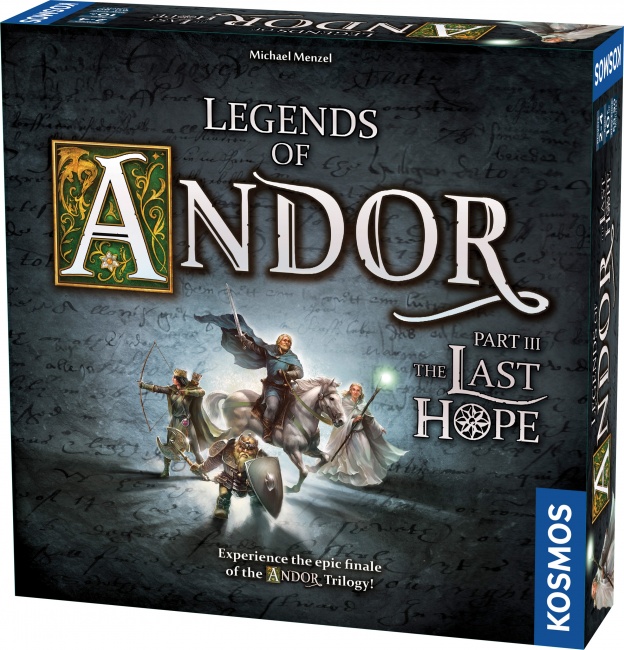 Thames & Kosmos has unveiled the finale of its cooperative fantasy adventure series.
Legends of Andor Part III: The Last Hope
will release in October.
The Last Hope is a stand-alone game that builds on the first two Legends of Andor titles. Over a series of seven cooperative Legends, the players head south to liberate the imprisoned people of Andor from their Krahder oppressors. They must contend with skeletal warriors and giant Krahder as they seek the four magic shields they need to defeat their enemies.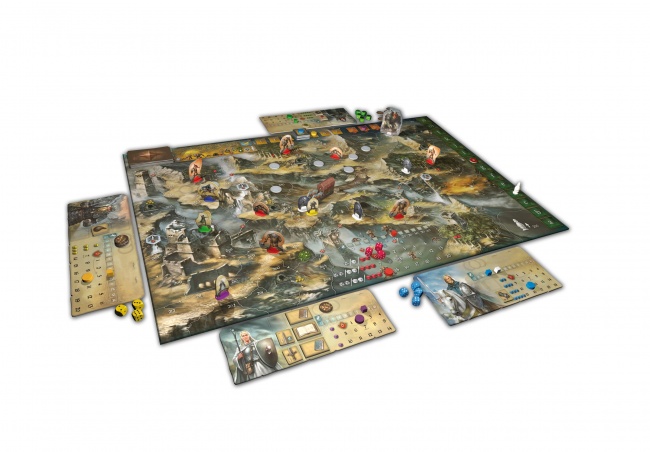 The new game does not require experience with the first two parts, and includes a quick-start guide to bring new players up to speed or remind experienced players how to play. It includes a double-sided game board, 46 cardboard standees with plastic bases, 4 hero boards, 1 battle board, 1 supply wagon, 1 camp, 121 other cardboard tokens, 144 large cards, 33 small cards, 22 dice, 16 wooden pieces, and 15 storage bags to keep everything in place.
Legends of Andor Part III: The Last Hope was designed by Legends of Andor's creator Michael Menzel, and is intended for 2 to 4 players, ages 10 and up. It takes an hour to an hour-and-a-half to play. MSRP is $59.95.
The second game in the series, Journey to the North, was released last summer (see "Thames and Kosmos Announce Summer Releases").