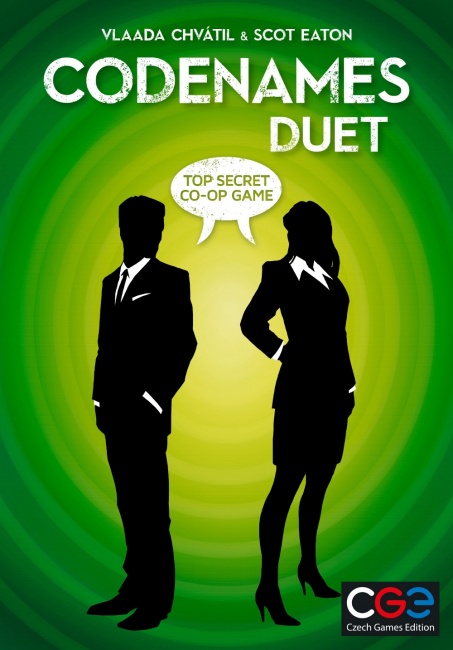 Vlaada Chvatil strikes again with another variation on the award-winning
Codenames
. This time it's the two-player
Codenames Duet,
which Czech Games Edition will release on August 15.
For this project, Chvatil has brought on an assistant: Scot Eaton (Blend Off!), which may be fitting as Codenames Duet is a game for two players. Like the earlier games in the series, the players are trying to identify their friendly agents from among a field of clue cards by feeding their partners one-word clues, but they must be careful not to accidentally finger an assassin.
Each player sees a partial list of agents, and the location of one of the two assassins. They take turns giving clues to each other, then trying to guess which cards on the 5 x 5 grid are agents. If they can correctly identify all 15 agents, the pair wins. But if one guesses an assassin, they lose the game.
Codenames Duet will include 400 word cards and a pad of mission maps. It is intended for two players, ages 10 and up. MSRP has not yet been announced.
The original Codenames has made a big splash since its release in 2105, winning the Spiel des Jahres in 2016 and spawning a number of variants and sequels. Most recently, USAopoly has announced plans to produce a Disney and a Marvel version (see "Disney and Marvel Editions of Hit Game 'Codenames'").