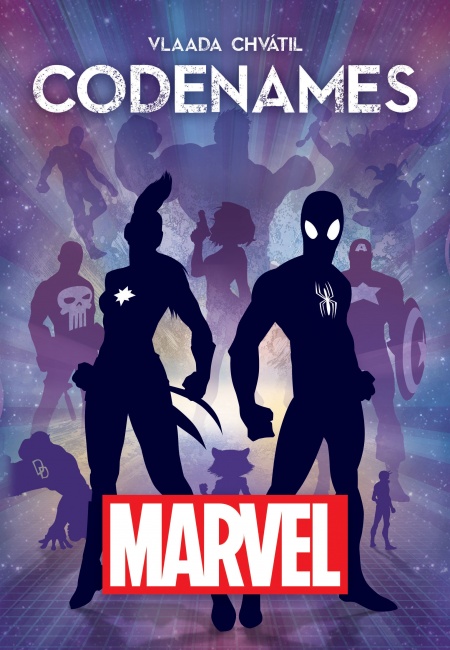 Details of USAopoly's Marvel Comics version of Vlaada Chvatil's hit card game
Codenames
.
Codenames: Marvel
will release in September.
Like the original game, Codenames: Marvel challenges players, acting as members of either S.H.I.E.L.D. or Hydra, to identify their friendly agents hidden in a field of 25 Code cards, using only hints from other team members. This version uses iconic images from Marvel comics in place of word cards, featuring characters from Spider-Man, Guardians of the Galaxy, The Avengers, and Doctor Strange.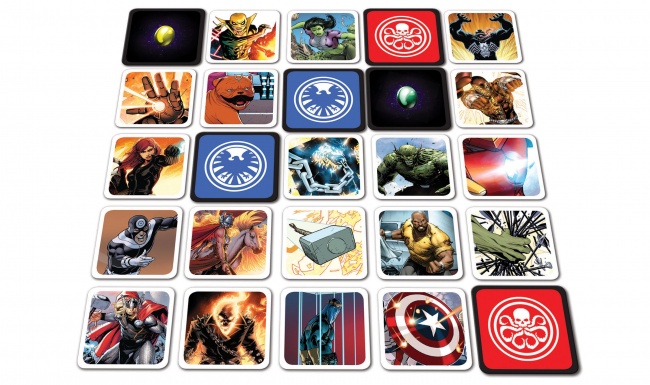 Codenames: Marvel
includes 200 Code cards, 40 Key cards, 25 Team cards, and 1 card stand. The game is intended for 2 to 8 players, ages 9 and up. MSRP is $24.95.
(Click either image for larger view.)
USAopoly is also working on a Disney version of Codenames, also expected to release this fall (see "Disney and Marvel Editions of Hit Game 'Codenames'").