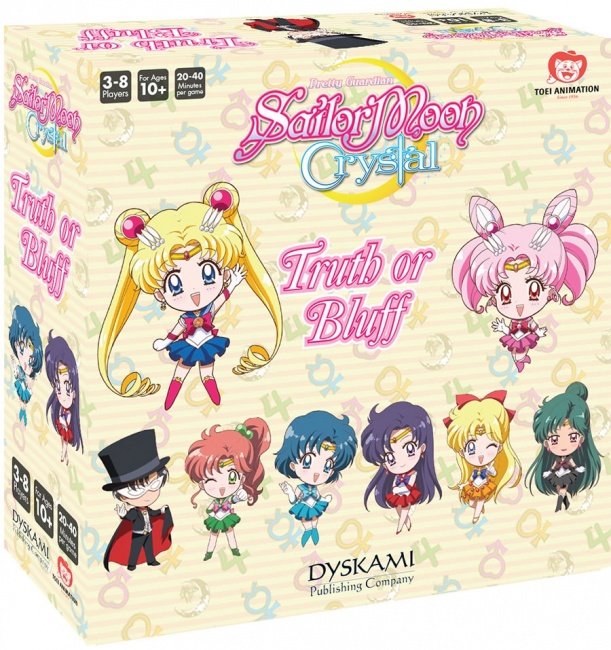 The next game in Dyskami Publishing's new line of tabletop games based on Toei Animation's
Sailor Moon Crystal
anime series will be
Sailor Moon Crystal: Truth or Bluff
, which will release in October.
Dyskami hinted about Truth or Bluff when it announced its new line of Sailor Moon Crystal games (see "'Sailor Moon Crystal' Brings Anime Magic to the Tabletop"). This week the company released details about the new game.
Sailor Moon Crystal: Truth or Bluff is a party-style bluffing game featuring super-deformed versions of the characters from the anime series. During play, the players try to keep their opponents from guessing whether they are telling the truth or bluffing. Meanwhile, tiles are passed around the table which may prove to be Dark Kingdom villains that can interfere with the players' plans. The player who causes the game to end loses, and the other player with the most Success Tokens wins.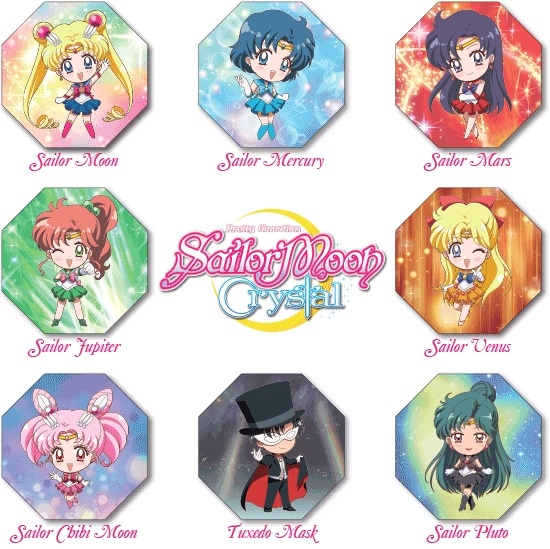 Created by Mark MacKinnon (
Sailor Moon CCG
,
Sailor Moon Crystal: Dice Challenge
), the new game will include 96 tiles with
Sailor Moon Crystal
heroes, 6 Dark Kingdom villain tiles, 10 game end tiles, 63 success tokens, 8 plastic tile holders, 16 privacy shields, and 2 cloth bags.
Sailor Moon Crystal: Truth or Bluff
was designed for 3 to 8 players, ages 10 and up, and takes about half an hour to play. MSRP is $29.99.