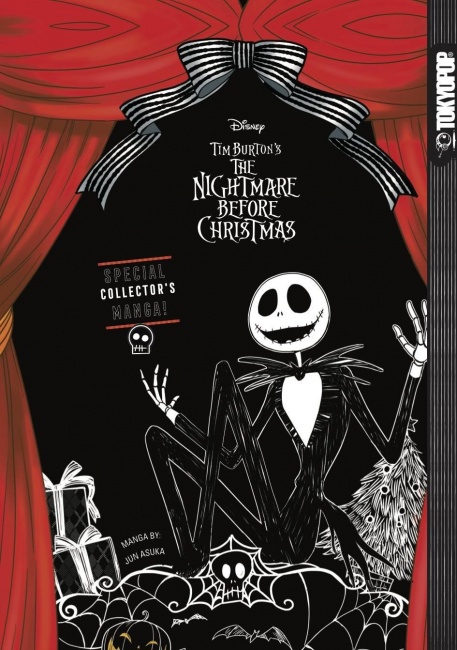 Tokyopop will release the first-ever
Nightmare Before Christmas
comic book project that expands on Tim Burton's 1993 stop-motion animated classic,
THR
is reporting.
Manga publisher Tokyopop, who released a hardcover manga adaptation of The Nightmare Before Christmas last year (see "Preview: 'Disney Stitch!' and 'Nightmare Before Christmas' Manga"), has now secured a license for the first Nightmare Before Christmas comic book sequel: The Nightmare Before Christmas: Zero's Journey. The series will be written by DJ Milky (Princess Ai, Juror 13), with art by Studio DICE (Disney Beauty and the Beast manga, Yu-Gi-Oh! Zexal). The story follows Jack Skellington's ghost dog Zero, as he ventures alone into Christmas Town and gets lost.
In an unusual turn for the manga publisher, Zero's Journey will initially be serialized in full-color comic issues released to the direct market. Subsequently, the story will be collected in two different formats: full-color trade paperbacks and a black and white "pocket-sized manga" volumes. Launch is planned for Spring 2018.
The long-awaited softcover edition of Tokyopop's Disney Manga Nightmare Before Christmas will arrive in comic shops on September 13.