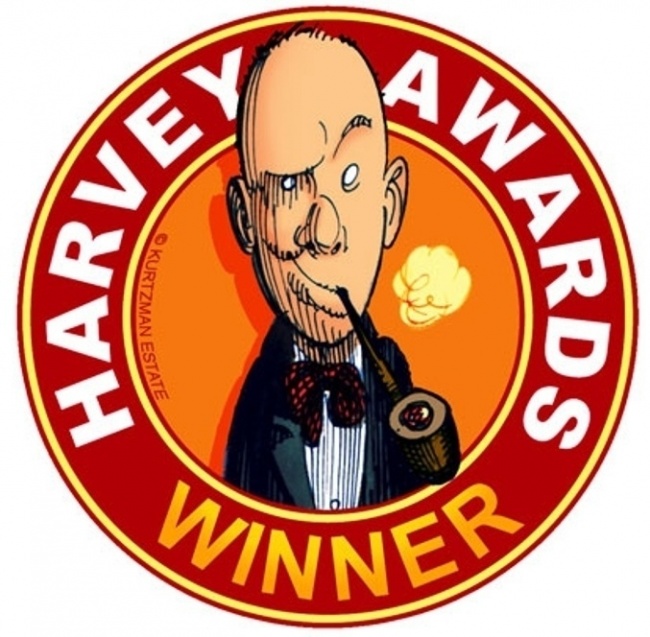 The Harvey Awards will have a new home next year, after a gala welcome celebration at New York Comic Con this October.
ReedPOP will now host the future awards in Harvey Kurtzman's hometown of New York, the event organizer revealed to comicbook.com. This year, the award ceremony will be replaced with a reception, with the awards returning at New York Comic Con in 2018. The event, which will take place on Saturday October 7, will honor Kurtzman and fellow creators and comic industry professionals.
"We are thrilled to host such an iconic award show during one of the biggest comic events of the year, New York Comic Con," said ReedPOP Senior Vice President Lance Fensterman. "We are even more excited to honor the life and work of the late great Harvey Kurtzman here in his hometown while celebrating the industry's best work."
The Harvey Awards, named for famed creator Harvey Kurtzman, were founded by Fantagraphics president Gary Groth in 1988, as the successor to the Kirby Awards, which were discontinued in 1987. The industry awards are voted on by comics professionals. The first Harvey Awards were presented at Chicago Comicon in July 1988. The awards have been hosted by the Dallas Fantasy Fair, WonderCon, Pittsburgh Comiccon, the Museum of Comic and Cartoon Art MoCCA Festival, and Baltimore Comic-Con.
The 2016 Harvey Award Winners, who were named at Baltimore Comic-Con can be seen here "2016 Harvey Award Winners,"