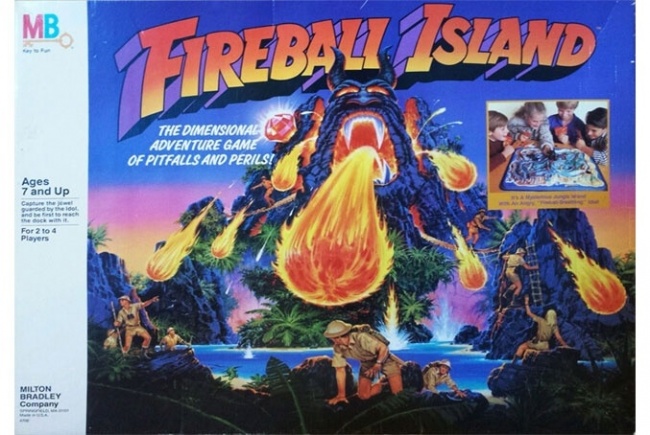 It's another blast from the past for Restoration Games as they announce an updated version of the 1986 Milton Bradley classic
Fireball Island
.
The new version, to be called
Fireball Island: The Curse of Vul-Kar
picks up where the original game left off. In the original game, players raced up the island volcano trying to steal a priceless gem from Vul-Kar and escape, avoiding the red marbles that would emerge from Vul-Kar's mouth, threatening to wipe out their playing piece. Set on the same island 30 years later, the new edition challenges players with a dark curse from the angered Vul-Kar, as well as new adventures and dangers.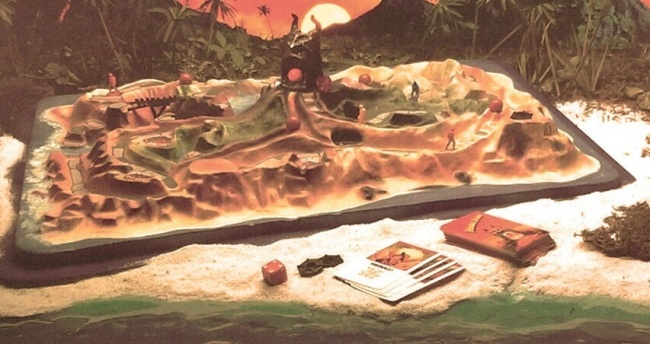 The new edition has been updated by Rob Daviau (
Pandemic Legacy: Season 1
,
Seafall
), J.R. Honeycutt (
Seafall
), and Justin D. Jacobson (
Downforce
,
Stop Thief!
) and features a new island design by Noah Adelman of Game Trayz. The game is being produced in partnership with Longshore, Ltd., which will retain non-English distribution, under license from Lund and Company Invention, LLC. Restoration Games plans to fund the project with a future Kickstarter campaign.
Restoration Games just premiered it's first efforts to modernize classic games at Gen Con, including a new version of Parker Brother's
Stop Thief
(see "
Classic Whodunit Board Game 'Stop Thief' Returns
").