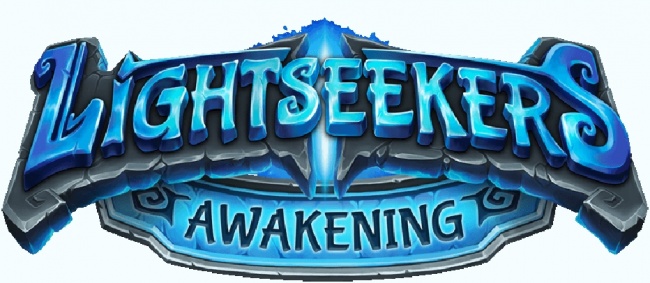 Playfusion is beginning a push into the hobby game market with its new
Lightseekers
trading card game, one aspect of a multi-media
Lightseekers
gaming experience that can either be played alone or with a mobile game and smart action figures. "The company has been founded on the principle of trying to create the future of connected mixed media entertainment, Playfusion Chief Marketing Officer Willie Wilkov explained in an interview with ICv2. "While this trading card [game] is pretty awesome in its own right, it also connects into a mobile game. There's also smart action figures that connect to the game. There's in store signage that interacts with the game. We have YouTube shorts coming out later this year that will also interact."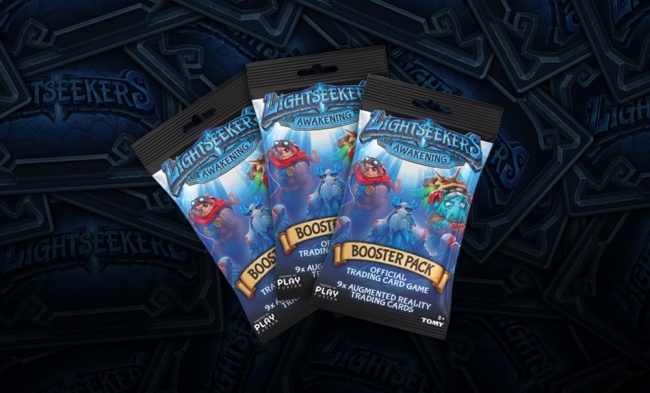 Lightseekers
is a next generation action adventure game set in the world of Tantos, where characters are heroes of different backgrounds trying to save their world from the invading evil umbron. The
Lightseekers
TCG includes 385 cards, all with Augmented Reality effects, rewards, or in-game abilities, such as boosts, pets, or new spells, available with the app.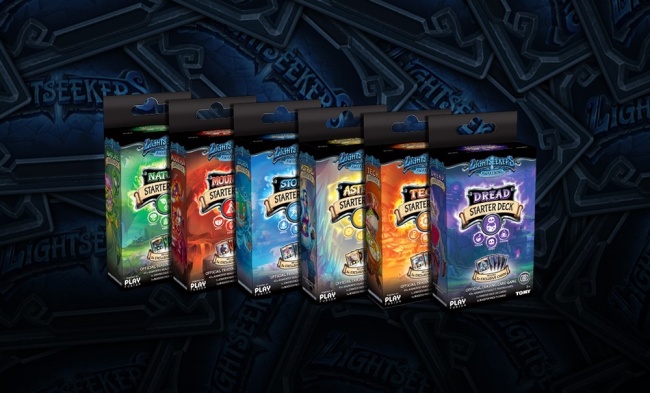 There are six
Starter Decks
which each represent a different hero and different style of play. Each hero controls a specific type of magical energy (called an Order), which they use to control three elements that control the player's attack, defense and utility-based moves. The six orders are Astral, Dread, Storm, Nature, Tech, and Mountain.
The goal of the game is to reduce your opponent's health to zero, using a combination of attack, defense and buff cards (or in multiplayer games, to defeat the enemy on the left, while defending from the opponent on the right side.) Booster Packs are available to customize the decks.
Starter Decks are $19.99. Booster Packs are $3.99. The Intro Pack which include both a Tech and Storm Starter Deck, is $29.99.
Playfusion was formed over two years ago by a group that included the management team of the company that developed Runescape, an online game with over 250 million players. Strategic investors have included Nexon, Japan's leading developer and publisher of online games, and toy company Tomy, which is assisting with distribution in multiple markets. It sees itself as operating in the "toys-to-life" category, which includes Skylander and the late Disney Infinity. But unlike those two lines, Lightseekers includes a TCG that can be played with or without the app, and figures as well. "We're really a technology company and technology platform company that happen to build a really amazing trading card game," Wilkov told ICv2.
Playfusion is beginning direct-to-retailer distribution in the hobby games channel, focusing primarily on stores in the Northeast leading up to the first competitive play tournament at PAX Unplugged in Philadelphia in November. The products were launched in Toys R Us this summer.
Click Gallery below for full-size package images.