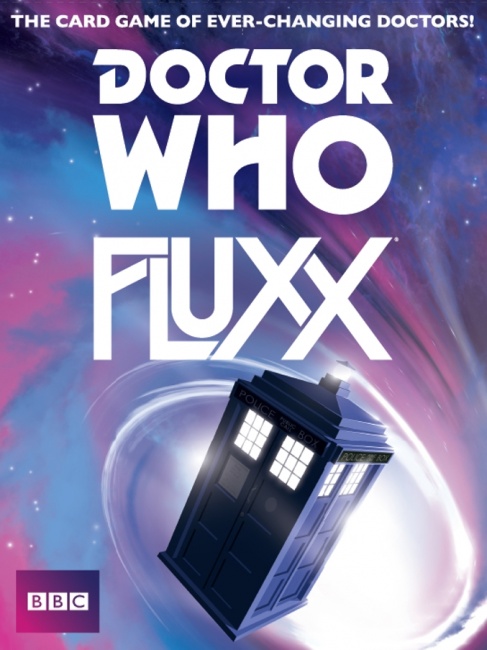 Looney Labs announced
Doctor Who Fluxx,
a licensed version of its popular
Fluxx
card game, releasing on November 23.
The game will include various regenerations of the Doctor, assorted companions, Gallifreyan tech, K-9, Cybermen, Daleks, Weeping Angels, and the Master. Players adventure through Time and Space in this unique spin on the card game with ever-changing rules. MSRP is $20.00.
The BBC premiered
Doctor Who
on November 23, 1963, so the release date not only celebrates the show's launch, but also gets the game in retailers' hands before the Black Friday rush. Distributors will be shipping this game early to ensure deliver, and Looney Labs asks retailers to honor the street date.