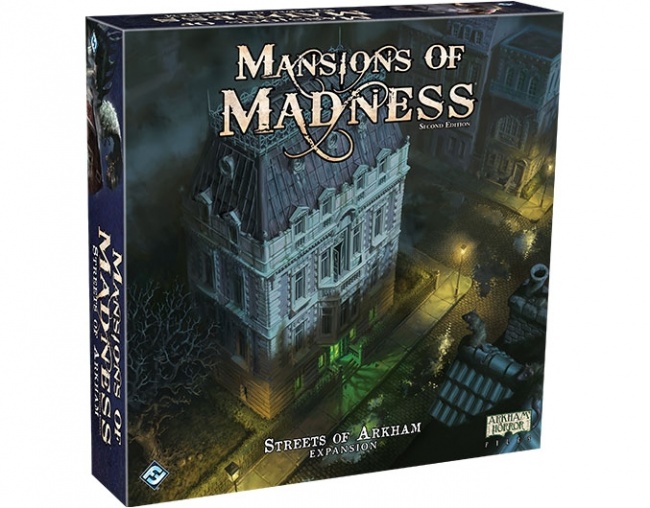 The puzzling mysteries of Fantasy Flight's
Mansions of Madness
are hitting the streets in Q4 with the release of the
Streets of Arkham
expansion.
Like the earlier games in the series, Streets of Arkham calls a team of investigators to solve a deadly mystery related to the infamous Lovecraft Mythos. This time, the danger can be found scattered across the city, from the dusty halls of the Miskatonic Museum to the speakeasies run by the Sheldon and O'Bannon gangs. In total, the expansion offers three new mysteries, run through the Mansions of Madness app.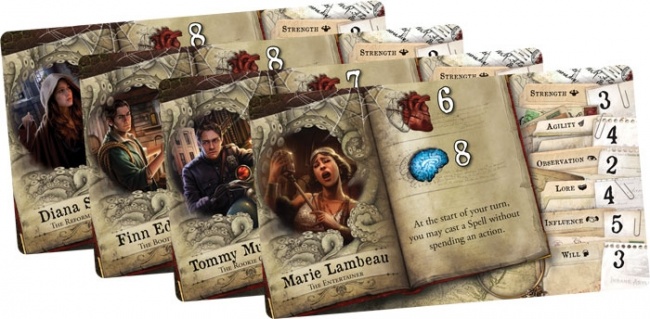 In addition to access to the new mysteries,
Streets of Arkham
comes with four new investigators, new board tiles, new monsters, and two new ways to make characters more powerful: Improvement tokens can be collected to improve their skills, while Elixir cards can give them powerful bonuses, but that power comes at a price.
Streets of Arkham supports games with 1 to 5 players, and is intended for ages 14 and up. Scenarios take 2 to 3 hours to play. A copy of the base game is needed to use the materials in this expansion. MSRP is $59.95.
See the gallery below for images of some of the new components.
Fantasy Flight launched the app-driven second edition of Mansions of Madness last year (see "FFG Returns to 'Mansions of Madness'"). It has proven popular with gamers, claiming the #6 slot in ICv2's most recent list of best-selling board games (see "Top 10 Hobby Channel Board Games--Spring 2017"). The most recent expansion, Beyond the Threshold, released earlier this year (see "The Nightmares of 'Mansions of Madness' Continue").