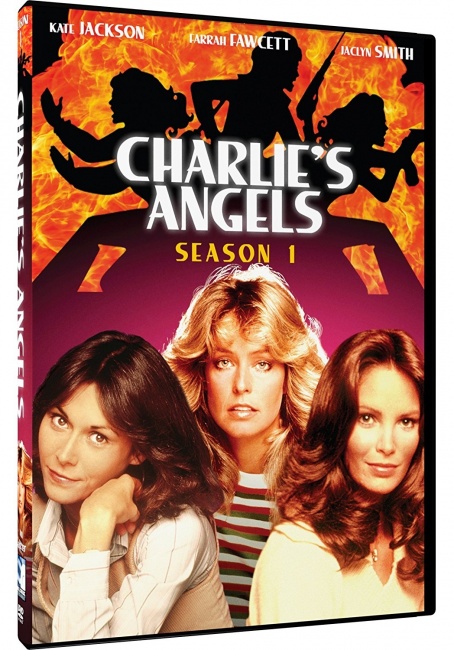 Dynamite Entertainment and Sony Pictures TV are partnering for the new adventures of
Charlie's Angels
. The Angels will reunite for new comic book and graphic novel adventures starting in 2018. Dynamite did not reveal any details on the plot or creative team for the series.
"The team at Dynamite all grew up watching the adventures of these strong female role-models," said Dynamite CEO and Publisher Nick Barrucci, "and we're proud to present the upcoming Charlie's Angels comic book series to an entirely new generation of fans!"
Charlie's Angels aired over five seasons starting in 1976. The show, which was created by Ivan Goff and Ben Roberts and produced by Aaron Spelling, originally starred Kate Jackson, Farrah Fawcett, and Jaclyn Smith as the titular crime fighters, who sprang to action at the behest of the unseen Charlie Townsend. The show was a top ten hit for the first couple of seasons and has become a pop culture phenomenon thanks to syndication. It inspired two popular films in the early 2000s, starring Cameron Diaz, Drew Barrymore, and Lucy Liu, and a very short-lived TV revival in 2011. Elizabeth Banks (Pitch Perfect, The Lego Movie) is developing the property for a new film reboot.
Dynamite has had some success rebooting television series from the 1970s. The company has previously adapted The Six Million Dollar Man (see "'The Six Million Dollar Man: Season 6'") and The Bionic Woman (see "Dynamite Launching 'Bionic Woman: Season 4' Comic").