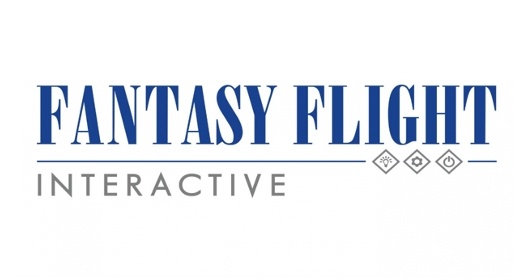 Asmodee North America and Fantasy Flight Games have launched Fantasy Flight Interactive, a new development studio that will produce digital games based on Fantasy Flight game brands, the companies announced. Games developed by the new studio will be published by Asmodee Digital, with initial development planned for the Steam platform, with others to follow.
The new studio will be headed by Tim Gerritsen, who started as a senior producer at FASA Interactive in the 90s, co-founded video game development company Human Head Studios (which briefly dabbled in tabletop games, see "
Jason Blair Replaces Matt Forbeck at Human Head
"), and held senior roles at video game studios Big Rooster and Irrational Games. He's worked on games such as
BioShock Infinite, Prey
, and
Rune
.
Fantasy Flight Interactive will go beyond developing digital versions of Fantasy Flight games, according to Fantasy Flight Founder and Asmodee North America CEO Christian Petersen. "We didn't create a new company just to translate board games into video games," he said. "We're focused on the bigger picture of the experiences our fans can have on new platforms, and this will take our brands in new directions."
Gerritsen has already built a staff. "Fantasy Flight Interactive is made up of developers who love both tabletop games and video games and we are striving to create games that capture the best aspects of both media to entertain our fans," he said. The new studio is headquartered in growing tech and game development hub Madison, Wisconsin.