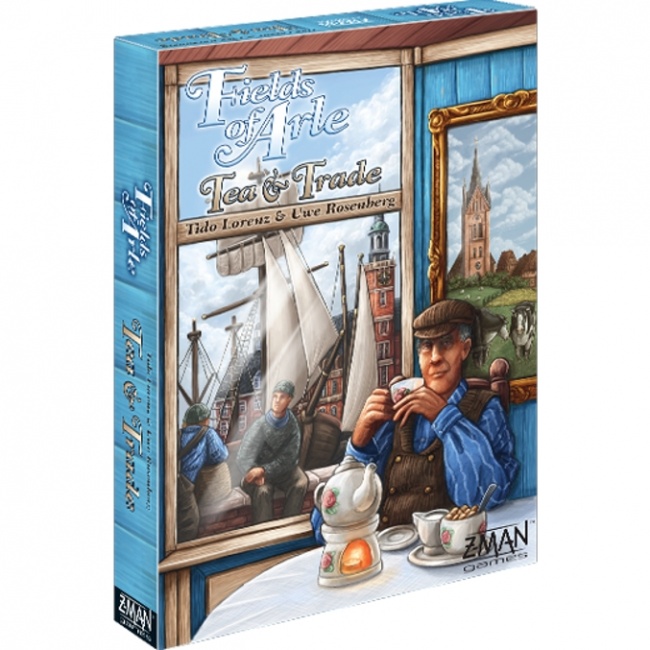 Z-Man Games will release
Tea & Trade,
an expansion for Uwe Rosenberg's
Fields of Arle
in Q1.
Fields of Arle: Tea & Trade is the first expansion for the well-regarded worker placement farming game. In East Frisia, nothing is more popular than tea, even beer! Now farmers will add new features to their farms to maximize yields on the popular cash crop. Workers can be fed the invigorating tea to upgrade the actions they can take (worker tools can be used as if they're farther along the tool track if tea is spent). After harvesting, players head to the ports to either trade their wares or head out to sea to catch fish. The expansion also adds enough pieces to add a third player to the game. MSRP was not announced.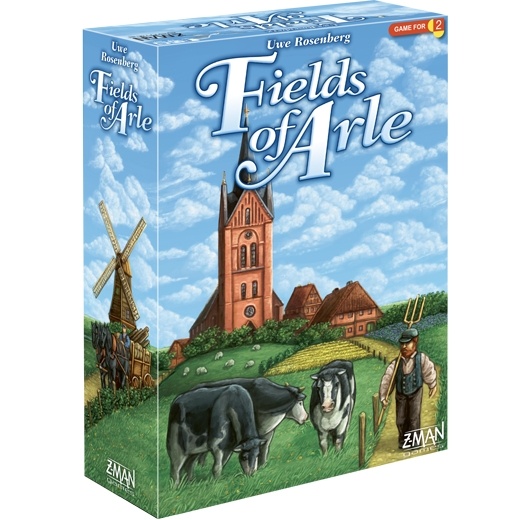 In Rosenberg's (
Bohnanza, Agricola
)
Fields of Arle
, players are farmers in the Northern German region of East Frisia, attempting to build their farms over a nine half-year seasons. Though careful manufacturing and worker placement, players expand their holdings and gain access to necessary resources or goods for further expansion. The game is for 1 – 2 players, ages 13 and up, and plays in 60 – 120 minutes. MSRP is $79.99. Z-man will be reprinting the game in early Q1.