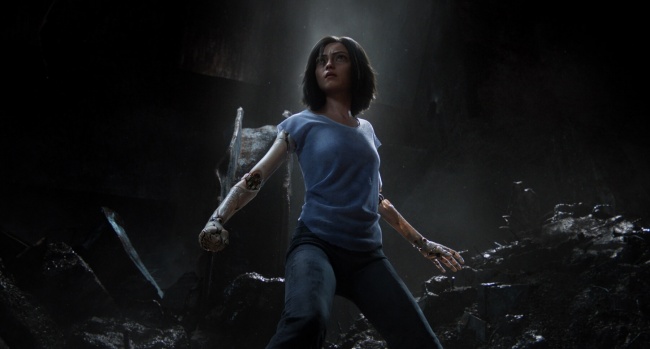 Twentieth Century Fox has released the first trailer for James Cameron and Robert Rodriguiez's
Alita: Battle Angel.
The film stars Rosa Salazar, Christoph Waltz, Jennifer Connelly, Mahershala Ali, Ed Skrein, Jackie Earle Haley, and Keean Johnson.
Kodansha Comics released a new deluxe hardcover edition of the manga, Battle Angel Alita, last month and will also be releasing the prequel, Battle Angel Alita: Mars Chronicle in early 2018 (see "Anime Expo Roundup: 'Silver Spoon,' More 'Battle Angel Alita,' Deluxe 'Fullmetal Alchemist' and 'Sailor Moon' Editions").
The move releases in theaters on July 20, 2018.