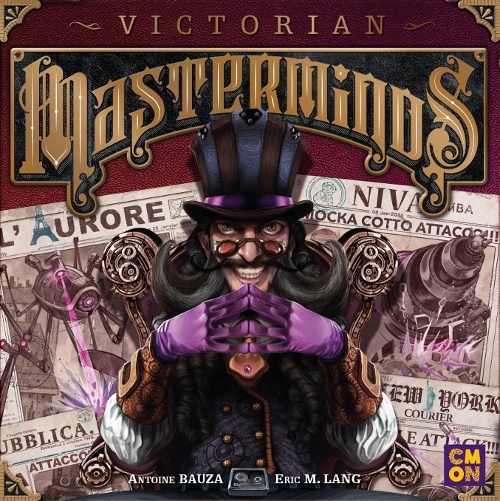 CMON, LTD. will publish the new game
Victorian Masterminds,
designed by Antoine Bauza and Eric M. Lang, in 2018. This is Lang (
Blood Rage, Arcadia Quest, Chaos in the Old World
) and Bauza's (
7 Wonders, Takenoko, Hanabi
) first design together. It was originally slated to be published by Space Cowboys.
In
Victorian Masterminds,
players take the roles of evil masterminds, hoping to capitalize on the disappearance (and presumed death) of Sherlock Holmes. Players dispatch henchmen to cities across Europe to gather materials for the masterminds' steampunk contraptions, as well as destroy buildings and complete assigned missions. Each mastermind's contraption is unique, allowing them to execute different actions, leading to strategic, asymmetrical gameplay. But beware, the Secret Service is hot on trail of the criminal fiends. The game ends when a mastermind completes their contraption or the Secret Service ends the rein of villainy. The player who generates the most victory points wins the game.
Release date and MSRP were not announced.