Pokemon USA has revealed details on the
Spring 2018 Tins
and
Spring 2018 Collector's Chest
for the
Pokemon Trading Card
Game, releasing on March 23.
The Spring 2018 Tins feature a foil GX card of Dawn Wings Necrozma-GX or Dusk Mane Necrozma-GX. It also includes 4 Pokemon TCG Booster Packs and a code card to unlock a playable deck in the online game.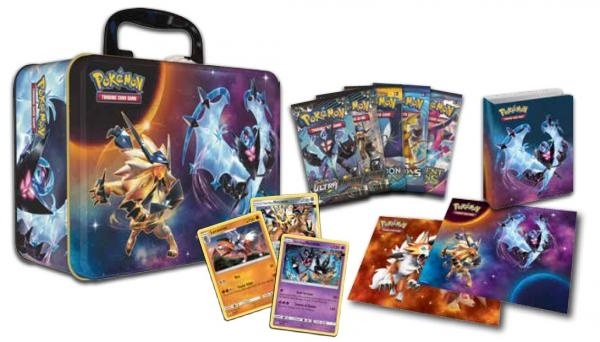 The
Spring 2018 Collector's Chest
includes 3 foil promo cards (Dusk Form Lycanroc, Dawn Wings Necrozma, and Duck Mane Necrozma), 5
Pokemon TCG Booster Packs,
a Pokemon coin, 2 sticker sheets, a mini portfolio for card storage, a Pokemon notebook and 4 pencils, and a code card for the online game.
These releases will follow February's Shining Legends products featuring Shiny Darkrai-GX and Lucario-GX (see " Parade of 'Pokemon - Shining Legends' Continues").