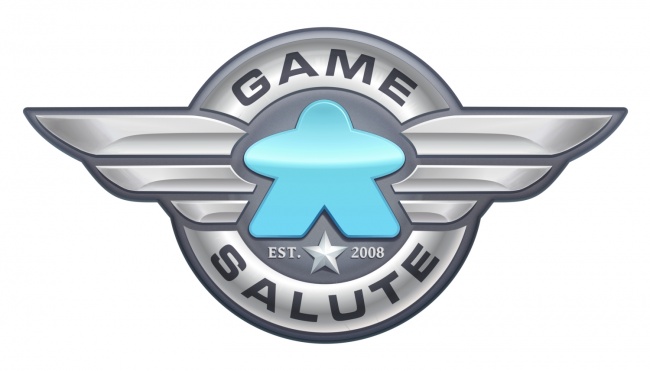 Game Salute, LLC has launched three new board game imprints: Starling Games, Sparkworks, and Flying Meeple.
Game Salute started in 2008, and currently functions as a game publisher for its own titles as well as providing a platform for creation, sales, and distribution of tabletop games for independent publishers. Its catalog includes strategy games Alien Frontiers and King's Forge, light games like titles based on the hit movie The Princess Bride, and children's' and family games like Eleminis and Gime Gimme Guinea Pigs.
Starling Games will focus on "hobby" games (strategy, Euro-style, heavy games). Sparkworks will include light accessible games with a broad appeal. Family and children's games will be released under the Flying Meeple imprint.
Game Salute also has an imprint for its uniquely-shaped polyhedral dice collections, PolyHero Dice (see "Unique Polyhedral Dice Appear on Kickstarter").