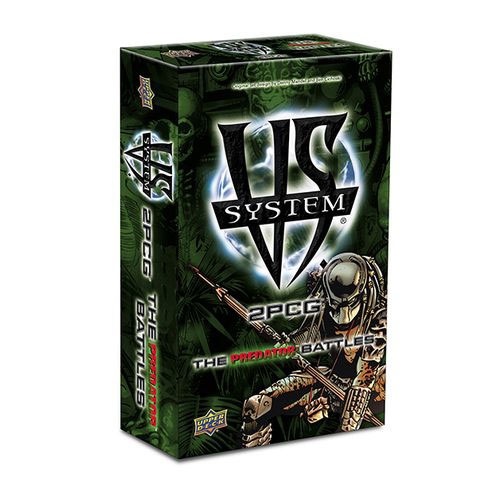 The Upper Deck Company is offering purchasers of
Vs. System 2PCG: The Predator Battles
set replacement cards for two cards "that weren't printed quite right," according to their
blog.
The Predator Battles
released last fall (see "
Two New Sets Join 'Vs. System 2PCG'
").
"This replacement is a service we're providing our players who wish to have the intended text on their cards," an Upper Deck spokesperson told ICv2. "It's completely optional for the price of a postage stamp. We will provide replacement cards at our larger tournaments, such as Gen Con, to attendees to ensure the integrity of the tournament." Future printings of the game will contain the cards with correct text.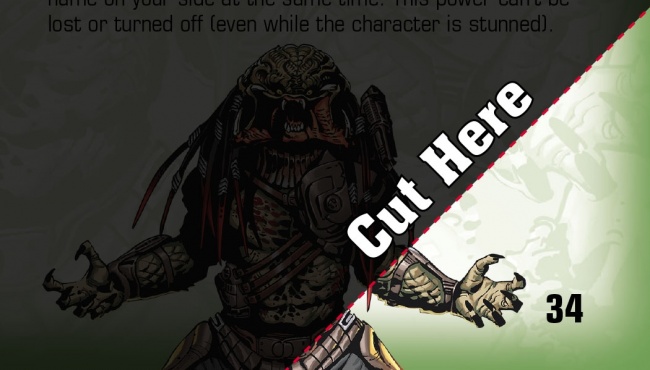 The two cards are "Mr. Black Main Character Level 2 – Enhanced Bio Mask" and "Jungle Hunter Main Character Level 2 -The Demon Who Makes Trophies of Men." Players may download the replacement form, fill it out, and return it with the bottom right cover of page 34 from
The Predator Battles
rulebook as proof of purchase to the Upper Deck Company. It may take several weeks to receive replacement cards.
See both cards in the gallery below.