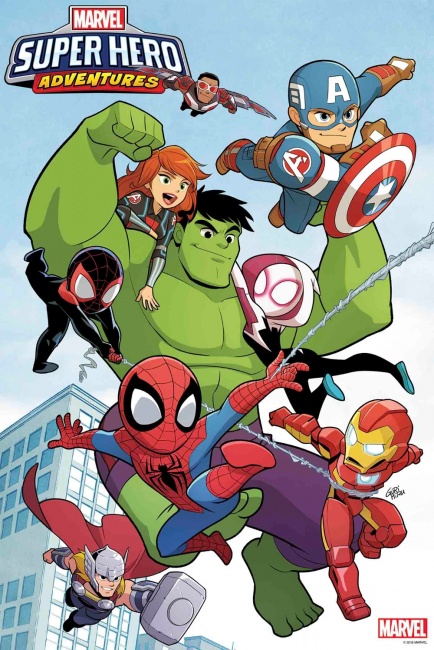 Marvel Comics will launch
Marvel Super Hero Adventures,
an all-ages comic series, in April.
Written by Jim McCann (New Avengers: The Reunion) and drawn by Dario Brizuela (Avengers Vs, Avengers: No More Bullying), the five-issue series will follow the adventures of Marvel's greatest heroes in kid-friendly versions. Aimed at preschool age children and young readers, the stories will focus on the themes of friendship, heroism, and helping others. Marvel Super Hero Adventures #1 will start with a story of Spider-Man traveling to Wakanda to aid The Black Panther.
See preview in gallery below.
The series is part of Marvel's multi-platform Super Hero Adventures content program targeting Marvel's younger fans. The program also includes early reader chapter books, picture books and The Marvel Super Hero Adventures animated shorts on the MarvelHQ YouTube channel.