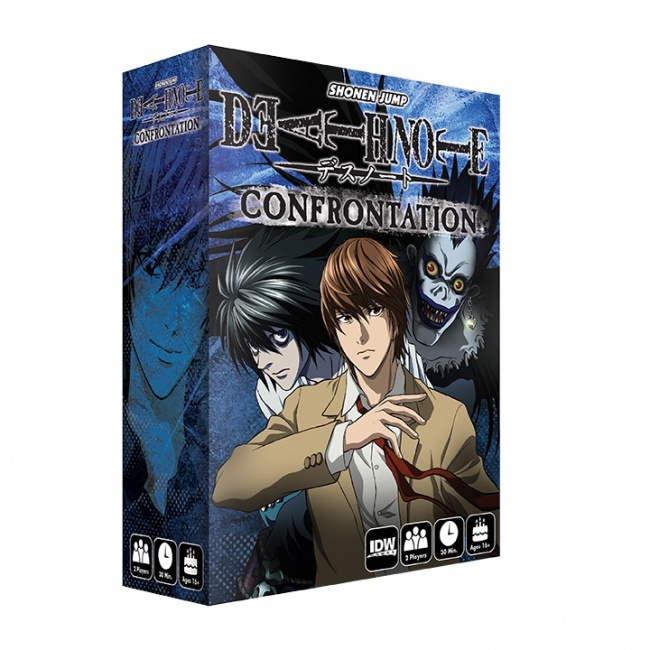 IDW Games will release
Death Note: Confrontation,
a two player game that pits L against Kira, just like the popular manga series. Release is planned for June 6.
The eccentric but legendary detective L is hunting the mysterious anonymous killer "Kira." L must feed Kira specific targets in order to lure Kira out, and ultimately uncover his identity. Kira continues to bring final justice to those he deems guilty, killing people and then vanishing without a trace. Each player takes a role as either L or Kira, using their specific notebook to either reveal criminal targets to locate Kira, or, as Kira, eliminate the targets to gain victory points.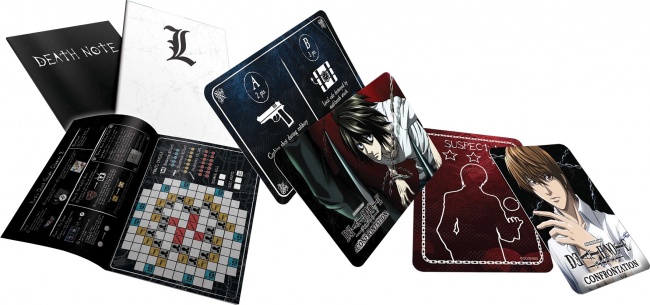 The box contains a detective notebook, a Death Note notebook, 40 suspect cards 24 lead cards, 2 wooden tokens, 4 plastic cards, 3 custom dice, and a rule book. The game is for 2 players, ages 15 and up, and plays in 30 minutes. MSRP is $29.99.