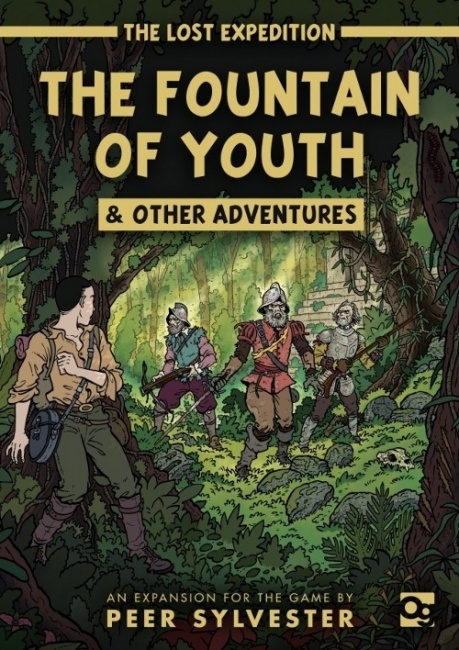 The cooperative game of jungle survival,
The Lost Expedition
, is getting a new expansion set from Osprey Games.
The Fountain of Youth & Other Adventures
will release on September 18.
Created by
The Lost Expedition's
designer Peer Sylvester,
The Fountain of Youth & Other Adventures
gives players new ways to play the game with four new expansion modules that can be used individual or combined together. The expansions come with new characters and new storylines, including the title adventure in which the players try to solve the mystery of reports from the Amazon jungle of men clad in ancient armor like that worn by the Spanish conquistadors. Other adventures include a mysterious mountain, a dark curse, new companions, and the Lost City of Z.
In a press release, Sylvester described his goals for the expansion, stating, "In my opinion, an expansion should never simply offer more of the same, but should always try to surprise the players with something new. I am delighted to say that
The Fountain of Youth & Other Adventures
does exactly that, building upon the original game both thematically and mechanically."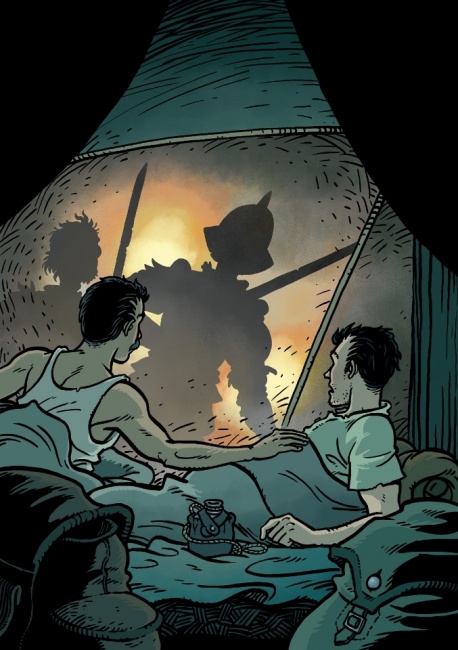 As an expansion, a copy of the base game will be needed to play. The final component list has not been announced, but like the base game the expansion will feature artwork by Garen Ewing. MSRP is $20.00.
Osprey released
The Lost Expedition
last year (see "
Osprey's 'Lost Expedition'
"). Later this year, the company will release a Judge Dredd-themed version of the game (see "
'Judge Dredd: The Cursed Earth' Card Game
").