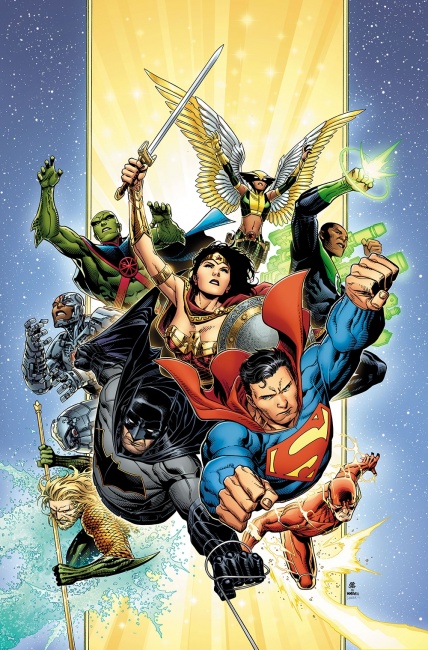 Jim Cheung (
Young Avengers
) and Jorge Jimenez (
Superman, Super Sons
) will be illustrating Scott Snyder's take on
Justice League
.
Justice League
#1 will be on sale June 6, and the series will ship biweekly. Cheung and Jimenez will provide regular covers for the series, with variants from Jim Lee and Scott Williams.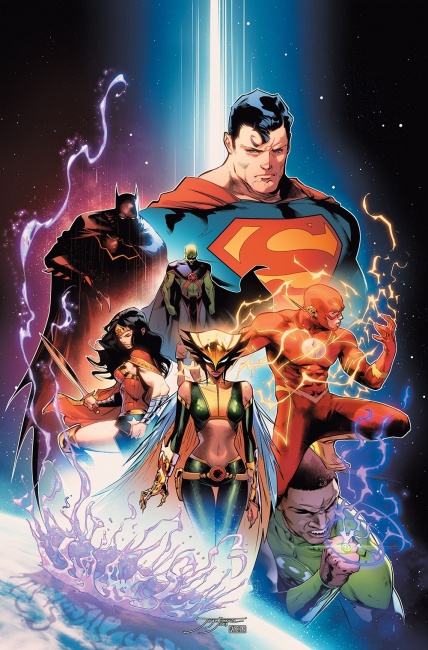 In the debut issue, Martian Manhunter tries to protect the team from a world-changing threat, and the second issue (releasing June 20) will find him joining forces with Batman to bring an old ally back into the fold as the Flash and Hawkgirl encounter challenges that could rewrite their mythologies.
Justice League picks up after DC Nation #0 (see "New 'DC Nation' Comic Book Teases Upcoming Storylines") and Justice League: No Justice, a four issue mini that runs weekly starting May 9 (see "'No Justice' For The Justice League").