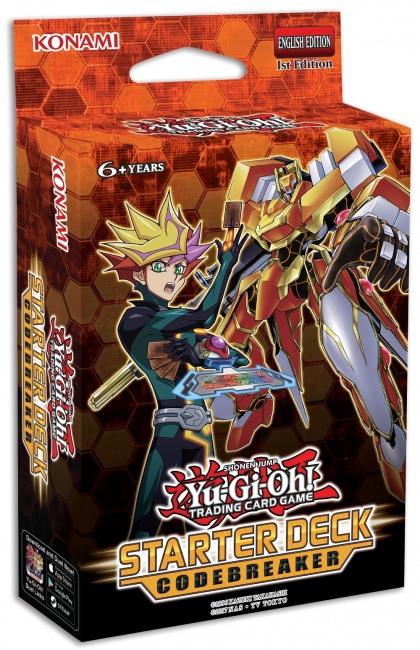 Konami Digital Entertainment will hone Duelists' Link Summoning skills with the
Starter Deck: Codebreaker
for the
Yu-Gi-Oh! Trading Card Game
in July 13.
Starter Deck: Codebreaker
will contain 45 cards, including 40 Commons, 3 Super Rares, and 2 Ultra Rares. Link Monster additions including Linkuriboh and high-demand cards used in current competition will be available. The deck focuses on teaching the basics of Link Summoning using "Code Talker" Link Monsters, which duelists can use as a base to buid their own unique deck by collecting Cyberse monsters and "Code Talker" Link Monsters in other releases. MSRP is $9.99.
At the GAMA Trade show, Konami teased new mechanics will be coming in the next booster in July, along with a nod to the
Cybernetic Revolution
release.