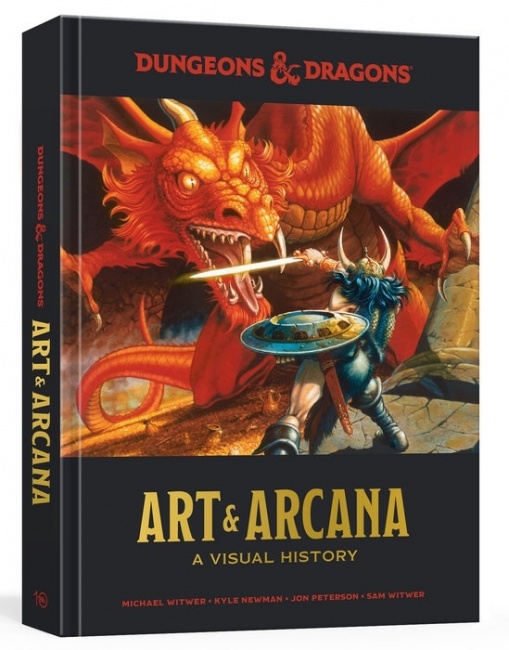 Dungeons & Dragon
s' great year will get a nice topper this Fall when the ultimate gift book is released just in time for the holidays. Penguin Random House imprint Ten Speed Press will publish
Dungeons & Dragons: Art & Arcana,
the authoritative
D&D
art book, this Fall. The history, written by Michael Witwer, Kyle Newman, Jon Peterson, and Sam Witwer, will feature over 700 pieces of art drawn from every conceivable source: Wizards of the Coast's archives, collectors, and the artists and illustrators of the game.
Source material will include all five editions of the game's core books, supplements, and modules,
Dragon
and
Dungeon
magazines; ads and merchandise, and one-of-a-kind pieces: sketches, large-format canvases, rare photos, drafts, and more.
The 464-page, 9" x 11.9" hardcover will carry an MSRP of $50 and be released on October 23.