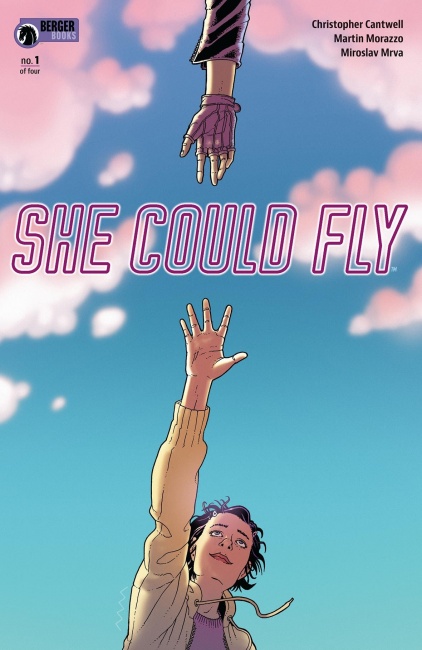 C2E2 News --
In advance of C2E2, Dark Horse Comics imprint Berger Books has revealed that its next release will be a series about a mysterious flying woman from the co-creator and showrunner of AMC's
Halt and Catch Fire
.
Writer Christopher Cantwell and artist Martin Morazzo (
Nighthawk
,
Elektra
,
Ice Cream Man
), along with colorist Miroslav Mrva, will tell the tale of an unidentified woman with the ability to fly.
She Could Fly
#1, which features an oversized 32 pages of story for an MSRP of $4.99, will be in stores on July 11.
In the series, mentally unstable teenager Luna Brewster becomes obsessed with the Flying Woman, who dies suddenly in a fiery explosion and leaves the world to debate the airborne woman's identity and and the origin of her abilities.
She Could Fly
isn't the first Berger Books series from an acclaimed television creator. The imprint, which is curated by celebrated editor Karen Berger, recently began releasing a series from Anthony Bourdain, which will be collected in September (see "
Dark Horse Cooks Up 'Hungry Ghosts' Collection
").
Click on the Gallery for a preview.