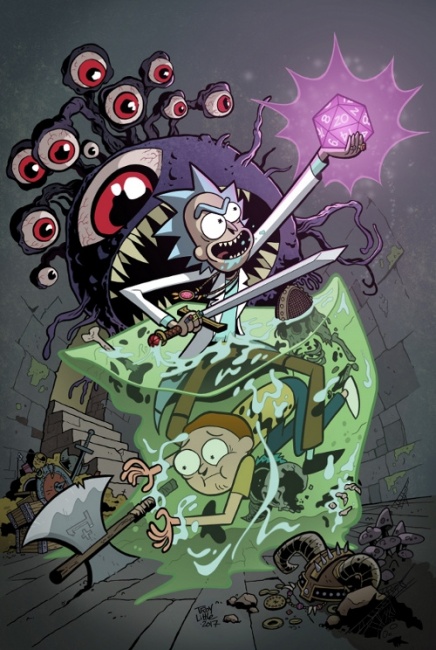 Rick and Morty
and
Dungeons & Dragons
, two of the hottest properties in geek culture, are coming together in a comic crossover miniseries launching in August. The four-issue series will be written by Patrick Rothfuss, who wrote
The Kingkiller Chronicles
fantasy novel series; and Jim Zub, who's been writing
Dungeons & Dragons
comics for IDW Publishing. Art will be by Troy Little, who adapted
Hunter Thompson's Fear and Loathing in Las Vegas
for Top Shelf.
In the story, Morty will seek help from Rick in learning
D&D
, which all the cool kids at school are playing (never thought we'd write those words). As a result, Rick, Morty, and the Smith family find themselves on an epic quest.
All four issues will have variant covers, including character sheets.