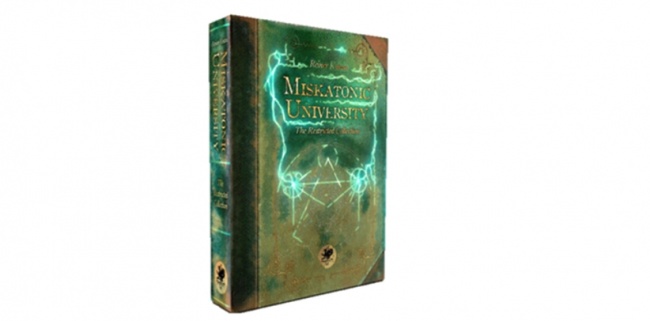 Chaosium Inc., creators of the
Call of Cthulhu
Role Playing Game,
will release a grim new mystery game set on the treacherous grounds of H.P. Lovecraft's Miskatonic University.
Designed by Dr. Reiner Knizia (Tigris & Euphrates, Ra, Sakura), Miskatonic University: The Restricted Collection has players visiting the Orne Library to help Chief Librarian, Dr. Henry Armitage, find a sigil in the perilous Restricted Collection. There is a monster loose in the library, and it can only be contained with the proper forbidden knowledge in the grimoire fragments and sigils in the restricted collection. The professor who finds the most necessary information, while also retaining something of their sanity, will win the coveted position as Head of the Library Committee.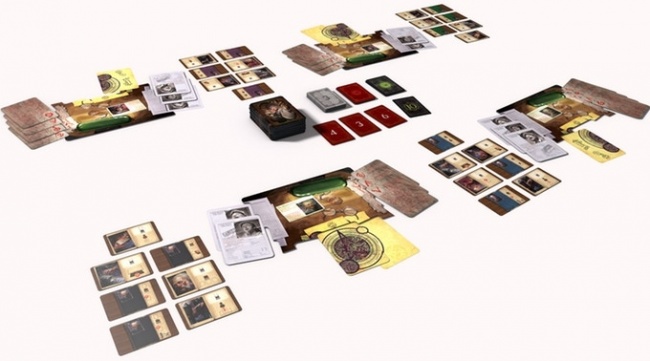 The box (disguised as a book) includes 5 player desk boards, 80 library cards, 5 sets of defense cards, scoring cards, and a rulebook. The game is for 2 – 5 players, ages 13 and up, and plays in 30 -45 minutes.
The Kickstarter campaign has raised $32,621 from 1,094 backers ($ 29.82/backer average) as of this writing with 19 days to go, well over it's $25,000 goal. There is a retailer level for 10 copies of the game with all expansions and stretch goals. Retail release will follow Kickstarter fulfillment, which is currently planned for November.