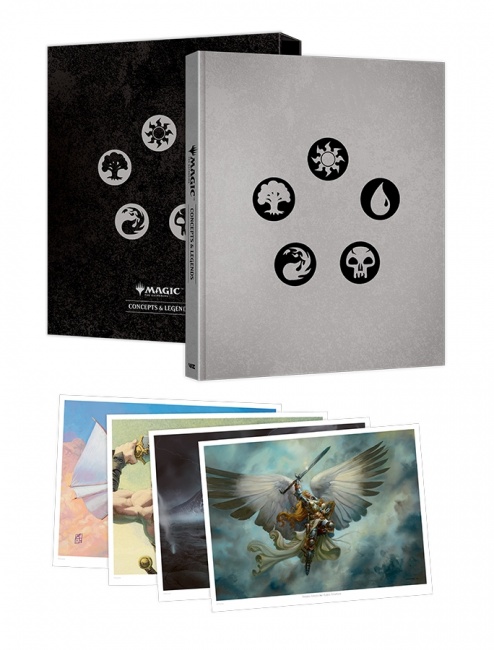 VIZ Media, LLC will release
Magic: The Gathering – Concepts and Legends
, written by James Wyatt this fall.
Wyatt is Senior Game Designer for Magic: The Gathering as well as author of The Art of Magic: The Gathering series of books. Released to celebrate the 25th Anniversary of the collectible card game, this book will offer a look at the origins of the characters, creatures, planes and lore of the world of Magic. In addition to the artwork, sketches and commentary in the book, four double-sided collectible art prints are included.
"Magic: The Gathering—Concepts and Legends is full of memories, new insights, and offers a hint of what's coming next for the number one trading card game in the U.S.," says Joel Enos, Senior Editor.
The slipcased, hardcover volume will release this fall. Release date an MSRP were not announced at this time.