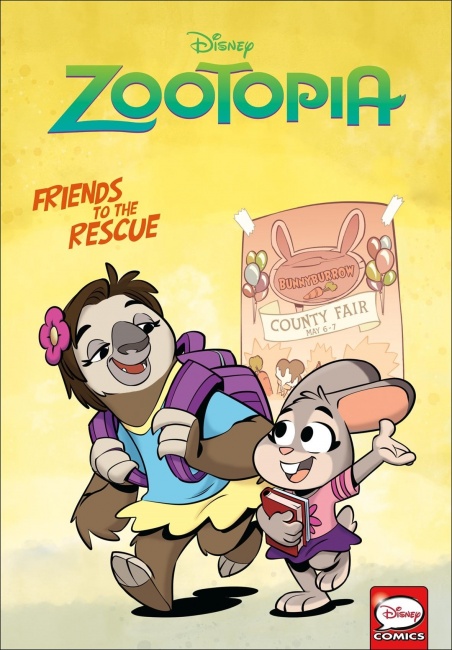 Dark Horse Comics will release a graphic novel aimed at younger readers based on characters in the
Disney Zootopia
film.
Disney Zootopia: Friends to the Rescue!
will release in comic stores on September 12.
Written by Jimmy Gownley (Amelia Rules!) and drawn by Leandro Ricardo da Silva, the two stories feature Zootopia's protagonists at much younger ages. The first story follows rabbit Judy Hopps on an adventure through Bunnyburrow, while the other chronicles young fox Nick Wilde and his urban childhood shenanigans. Each tale show how teamwork and talent can overcome difficult situations. In addition to the two stories, the original graphic novel includes a variety of special features and story-related activities. The OGN is intended for readers grade 3 – 7. The 48-page hardcover has an MSRP of $7.99.
Dark Horse also has a graphic novel and comic series based on Disney-Pixar's Incredibles 2 (see "The Incredibles Are 'Heroes at Home' in New Graphic Novel and Miniseries") and Disney's Frozen (see "Dark Horse Will Let It Go With 'Frozen' Miniseries") coming this year.