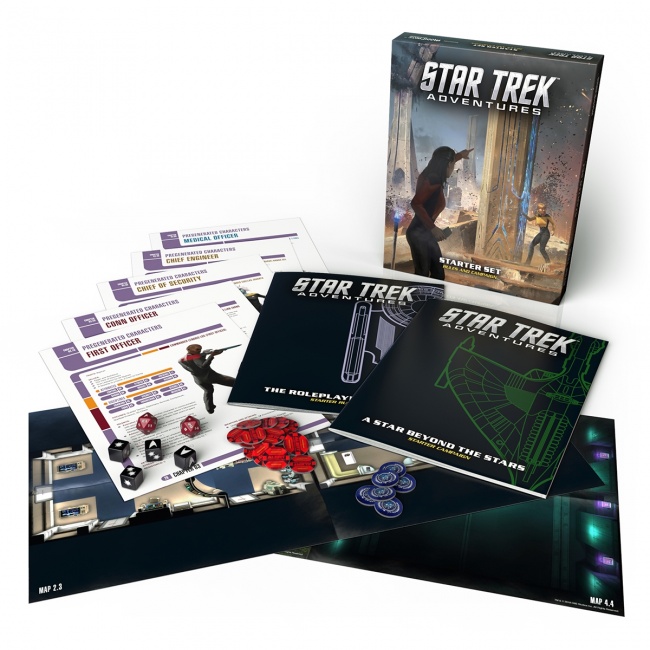 Modiphius Entertainment will be adding a box set for its popular
Star Trek Adventures Role Playing Game
in November.
The
Star Trek Adventures Starter Set
will include everything new players need to boldly go on spacefaring undertakings in the
Star Trek
galaxy. The
Starter Rules booklet
gives players an overview of Modiphius'2d20 game system adapted for
Star Trek Adventures
. A three-mission campaign booklet includes a campaign of three linked missions to test the brave crew of five player characters, which are included as pre-generated character sheets, along with one blank sheet. There are also 2 poster maps for the campaign, tokens for Momentum, Threat, and characters, and 2 d20s and 4 custom d6. MSRP is $30.00
Modiphius will be releasing more books for the game this summer (see "
Details of New 'Star Trek Adventures' Releases Emerge
").