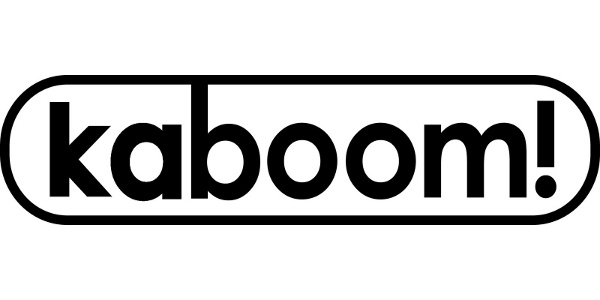 We spoke to Whitney Leopard, the editor of BOOM! Studios' KaBOOM! imprint for middle-grade readers about the market for kids comics and graphic novels, KaBOOM!'s line, and the unique format the company is trying with its upcoming Steven Universe title, an exclusive announcement on ICv2.
ICv2: What do you think the state of the market for middle-grade comics and graphic novel titles is right now?
Whitney Leopard: I think it's just constantly growing for middle-grade stories and younger. It just keeps growing, and there's definitely a readership for it.
Are you seeing different kinds of stories selling in comic stores than in the book channel?
Licenses, especially with the middle grade stories, sell really well when it comes to comic book stores. Then when it comes to libraries, they want to see more original content, though the licenses do well there as well.
What are the overall trends in terms of the types of stories that the market is asking for, that KaBOOM! is publishing in terms of types of storylines, genre, audiences?
One of the things that we're focusing on in KaBOOM! is having these character stories that are relatable to real life circumstances that the readers will be able to find themselves in. A lot of middle grade stories, especially the more successful ones, I think, are relatable, and are something that whenever the kids read them, they can see themselves in that situation, or they know other people who could be in a similar situation.
What about the gender of the audience or the characters in your books? Is that shifting at all; what's the male‑female mix like?
I feel like it's split down the middle, 50‑50. We are definitely doing books that tend to lean towards younger lady readers and ones that tend to lean towards younger dudes. I think for the most part, it's a wide variety. It's not leaning one way or the other.
What are some of the biggest hits over the last 6 to 12 months from the KaBOOM! imprint?
Our
Amazing World of Gumball
OGNs, those have been a huge hit.
Steven Universe
has always been a huge success.
That's getting to be an older license. Is it starting to soften up at all, or is it still growing?
It's still growing.
Steven Universe
as a whole has a fandom, a following, and tells important stories with the characters that they have that people are looking for.
What original material has done well over the last 6 to 12 months?
We had
Bodie Troll
come out earlier this year. That one did really well, by Jay Fosgitt.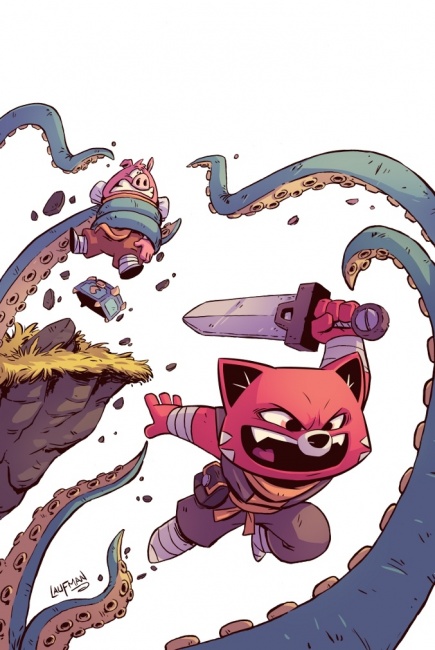 What do you see as the books KaBOOM! is putting out between now and the end of the year with the biggest sales potential?
For monthlies, we have an original called
Ruinworld
that will be coming out this summer [July] that is going to be a lot of fun. It's something that I think a lot of readers are going to enjoy, young and old.
Then for the book format, we have
Dodo
(which will be coming out next week, I believe), by Felipe Nunes. That is a book about a girl, Laila, who is dealing with her parents' separation. In doing that, she creates an imaginary friend who basically encompasses the hardship that she's going through as she's processing what's happening. That's a book I'm really excited about.
We have
Petals
, which is a completely silent graphic novel that'll be coming out in September of this year.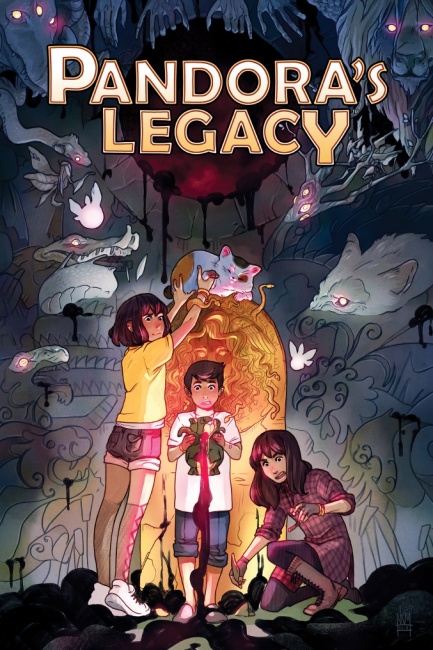 Then we have
Pandora's Legacy,
which is a book that is near and dear to my heart, because the creators on it are twins (I am also a twin), and there are characters that are twins. That'll be coming out in November.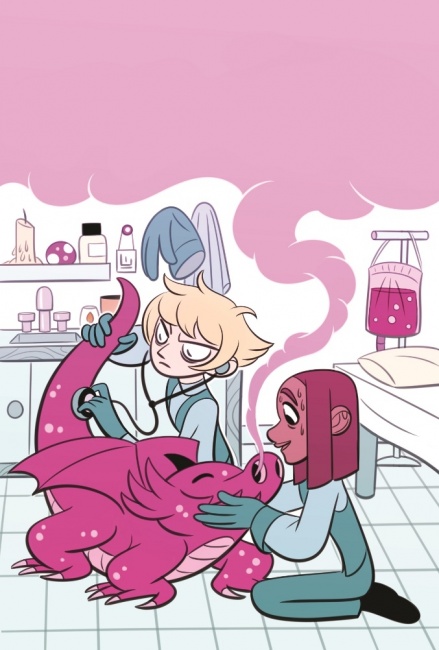 Then we have
Hex Vet, Witches in Training,
which is the first volume of a graphic novel series, coming out in December of this year, about witch veterinarians. They deal with magical creatures, familiars, and what happens to the pets that you see witches and wizards with. Whenever something bad happens to them, you take them to the veterinarian. These are the two students who are studying to become the vet.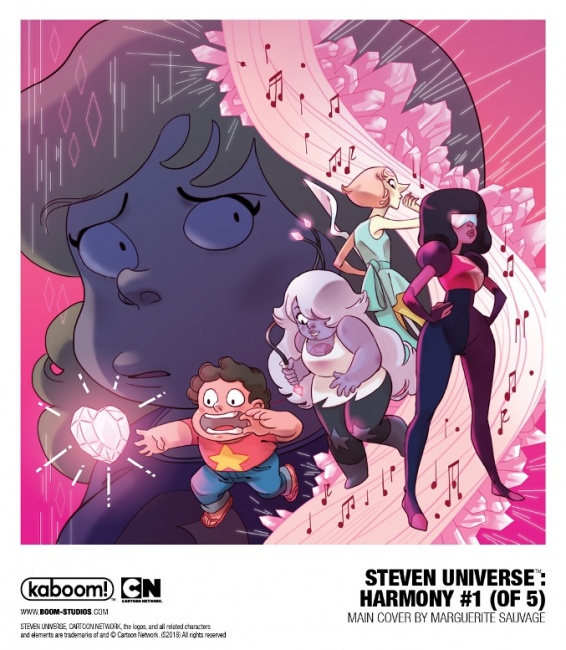 Anything that hasn't been announced yet that you can share with us?
A series that we have coming up that hasn't been announced yet (this will be a pre‑announcement, I guess) is a
Steven Universe
miniseries called
Steven Universe Harmony
. The writer is writer is Shane‑Michael Vidaurri, and the artist is Molly Rose.
It'll be five issues. It's going to be a special format. It's going to be eight by eight instead of the standard comic book size [launching in August].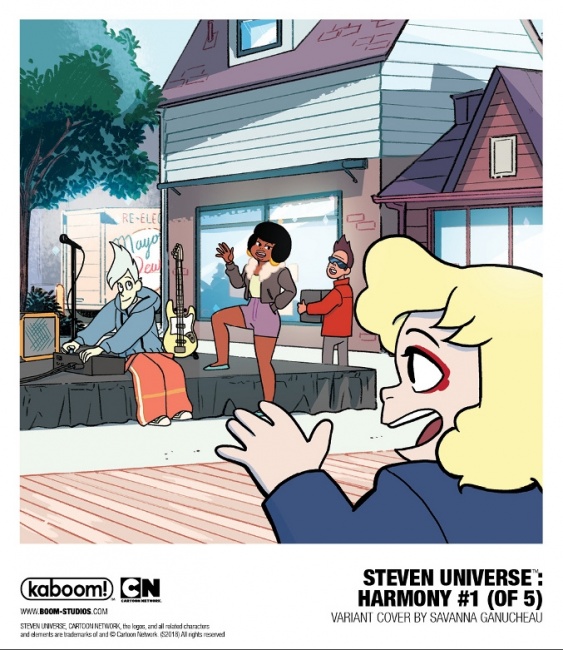 Like a 32‑page, eight inch by eight inch comic?
Yes.
Anything else you want our readers to know about what's happening at KaBOOM!?
Just that we have some really fun stuff in the works, and that they're going to be really excited about future announcements we have down the line.

Click the Gallery below for full-size pics of both Steven Universe covers, plus covers for all the other books above!