Last week's Anime Expo was the venue for a number of major announcements from American manga publishers. Here's a quick cheat sheet:


Kodansha Comics
announced a whole string of new acquisitions, including
Fairy Tail
creator Hiro Mashima's new series,
Eden's Zero,
which Kodansha is already publishing digitally. Kodansha also announced it would start publishing boys love and yuri (female-female romances) manga.
Here's the full list:
Eden's Zero, by Hiro Mashima, an adventure story with sci-fi overtones, which Kodansha is already publishing digitally; the first volume is set for October 2018.
Hiro Mashima's Playground, which collects eight short manga by Mashima—including the first one about the Fairy Tail guild; published in two volumes in Japan, it will be released as one 400-page omnibus in October.
Fairy Tail: Lightning Gods, a one-volume Fairy Tail spinoff by Kyōta Shibano that Kodansha will publish in November.
The Seven Deadly Sins; Seven Days, a two-volume adaptation of a novel that's a spinoff of the Seven Deadly Sins manga and focuses on the "fan-favorite" character Ban; Kodansha will publish the two volumes in October and November 2019.
Love in Focus, a romance starring a girl who loves photography, by Yōko Nogiri, creator of That Wolf-Boy Is Mine. Love in Focus is four volumes long, and the first will be out in March 2019.
Witch Hat Atelier, a series about a girl who wants to be a wizard, despite her lack of magical abilities; Kodansha describes it as "reminiscent of Studio Ghibli." The first volume is due out in March 2019.
Gleipnir, which features a teenager who can transform into a cute monster, also launching in March 2019.
10 Dance is a boys love title about rival ballroom dancers that sounds tailor-made for Yuri on Ice!! fans; it will launch in January 2019.
Hitorijime My Hero, another boys love manga debuting next January, is the basis for the anime of the same name, which has been licensed by Sentai Filmworks.
Yuri Is My Job! combines several layers of deception, featuring a selfish girl who only pretends to be nice working in a cafe/theater where the waitresses masquerade as German boarding-school girls. There's a romance in there as well. Kodansha will publish the first volume in January 2019.
Kodansha is also bringing two other digital-first series to print: Boarding School Juliet, a high-school romance, will launch in October 2018 and Quintessential Quintuplets, a harem comedy, in January 2019.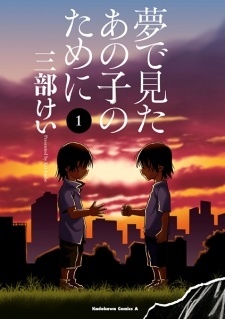 Yen Press
also had a large slate of manga and novel announcements, which were covered by
Anime News Network
:
Yume de Mita: Anoko no Tame ni, a thriller about a teenager seeking revenge for his parents' murder and his twin brother's disappearance, by Kei Sanbe, creator of Erased.
DIVE!!, a save-the-club about a diving club that must get a member into the Olympics; this started as a novel and has already been adapted into an anime.
Monster Wrestling, which is pretty much what the title says: A sports manga about human/monster wrestling bouts.
Nyankees is a series about street-fighting cats; the title is a play on "nyan," the Japanese version of the noise cats make, and yankees, Japanese slang for juvenile delinquents.
Plunderer is a quest story set in a world where everyone has a number associated with them; when that number goes to zero, the person is made to disappear. The manga-ka is Suu Minazuki, the creator of Gou-Dere Sora Nagihara, also published by Yen.
Kakegurui Twins, a spinoff of Kakegurui: Compulsive Gambler; like the original, it is set in a school where gambling is the only thing that matters. Unlike the original, the students in Kakegurui Twins are paired off as teams.
Happy Sugar Life is a horror story about a girl who is determined to protect her feelings of love.
Yen's novel acquisitions include Mirai, director Mamoru Hosoda's adaptation of his anime film, which will be released later this month, and a novelization of the manga series Bungo Stray Dogs.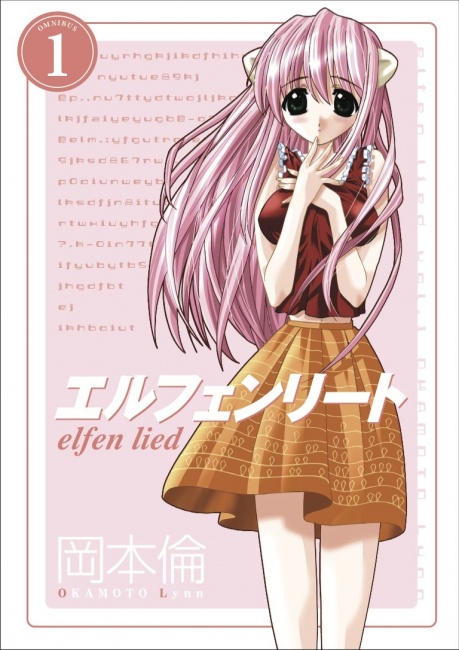 Dark Horse Comics
announced it has licensed
Elfen Lied,
an early-2000s vintage manga about a girl who was bred to be a super-weapon and goes on the run to find out the truth about her past. They will publish it as four omnibus volumes (each collecting three of the original volumes), starting in May 2019.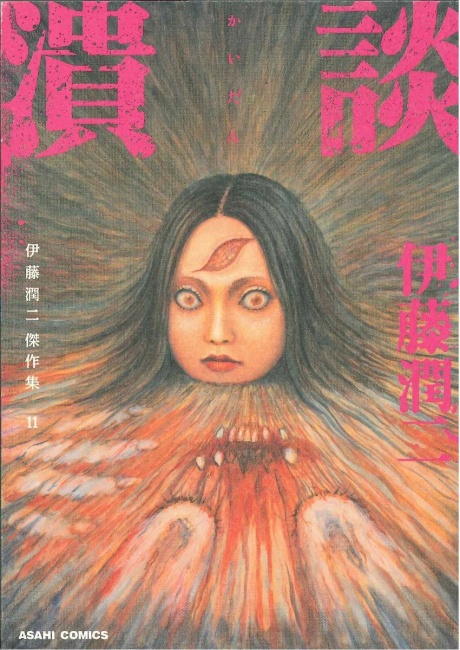 VIZ Media
had one new manga to announce:
Smashed,
a collection of short stories by horror manga creator Junji Ito, whose Shiver is nominated for an Eisner Award this year. VIZ will also reprint the action/yaoi manga
Banana Fish,
which is being adapted into an anime.
Prior to AX,
Seven Seas
announced the acquisition of
Shimanami Tasogare,
an LGBTQ story about a gay high school student who is afraid he has been outed but finds solace with a group of people dealing with similar issues. The first volume will be published in May 2019.
Anime News Network
reports that they had several more announcements during the show:
Transparent Light Blue,
a yuri manga;
Miss Kobayashi's Dragon Maid: Elma's Office Lady Diary, a spinoff of Miss Kobayashi's Dragon Maid;
Sorcerous Stabber Orphen Heed My Call, Beast!;
Classmates;
Dragon Quest Monsters+.
Seven Seas and its Shinobi 7 division will also release a card game based on My Hero Academia (see"'My Hero Academia: The Card Game'").