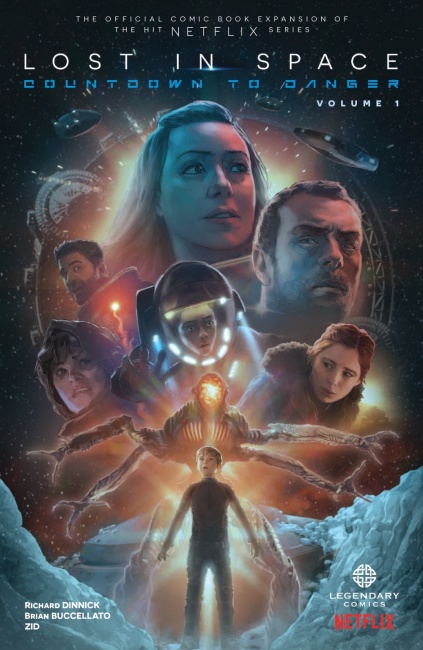 Legendary Comics will release a comic continuation of the Netflix Original Series
Lost in Space.
The four-part graphic novel series will chronicle the backstories of characters from the Jupiter 2, including the Robinsons, Doctor Smith, Don West, and the Robot. Lost in Space: Countdown to Danger will be written by Richard Dinnick (Doctor Who, Thunderbirds) and Brian Buccellato (Detective Comics, The Flash) with art by Zid (Skull Island: Birth of Kong, Trick 'R Treat: Days of the Dead). The first graphic novel will launch in October.
Legendary Television is currently in pre-production on Season 2 of the Netflix original series based on the classic 1960s sci-fi show.
See a 9 page preview of the first graphic novel in the gallery below.