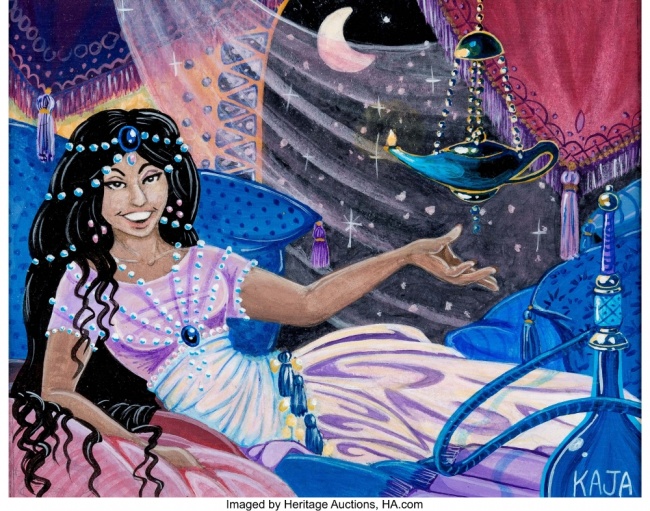 Heritage Auctions' collected a record sum for its Sunday Internet Comics, Animation & Art Auction with an original art piece for
Magic: The Gathering
done by Kaja Foglio (
Girl Genius
).
The original art piece, which is 7" x 5 ½", came from the Ethan Roberts Estate Collection. The painting, along with a copy of the Magic: The Gathering "Shahrazad" card, was sold for $72,000; setting a record for the most paid for any lot in Heritage Auctions Sunday Internet Actions.
"Any original art from Magic: The Gathering is highly sought by fans," Heritage Auctions comics cataloger Weldon Adams said. "Art by a favorite artist such as Kaja Foglio is even more desirable and collectors drove the bidding sky-high on this item."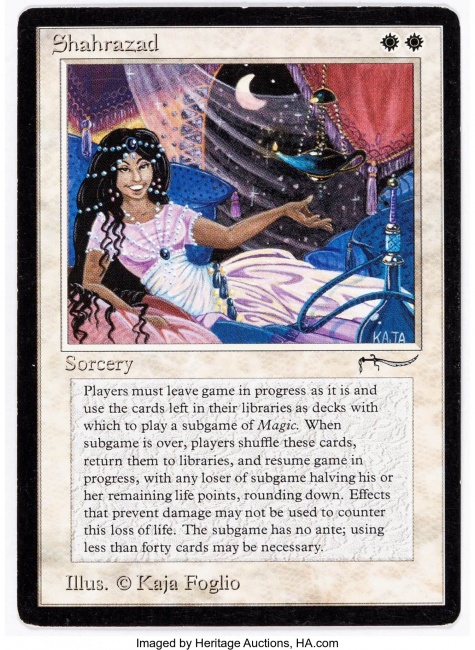 The "Shahrazad" card from
Arabian Nights,
the first expansion for
Magic
was released in 1993. The card instructs players to stop their current game, and take the cards in their libraries as decks to play a subgame of
Magic.
When the subgame is completed, players shuffle those cards, and return to the main game, with the loser of the subgame losing half their remaining life points. The card was added to the banned and restricted list for tournament play in 2007 for being a time-wasting device. The card itself is rare, and can fetch more than $250 in moderately played condition.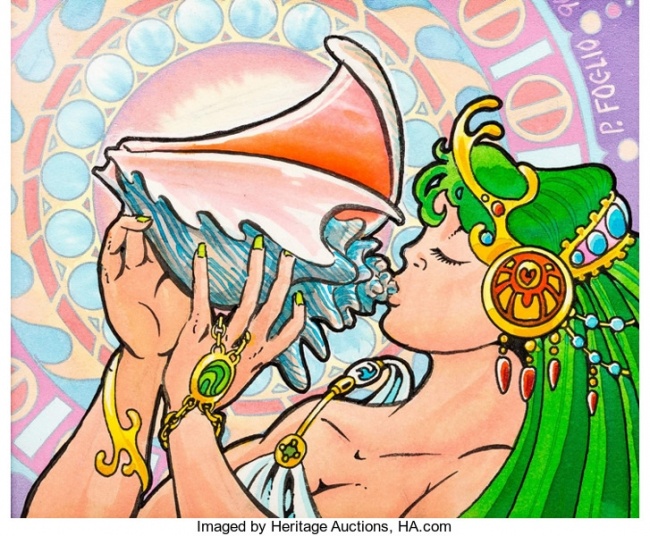 Another
Magic
Original Art piece, Phil Foglio's
Magic The Gathering: Fallen Empires
"Conch Horn" card #168, is currently on the auction block at Heritage, with bidding closing on July 29.