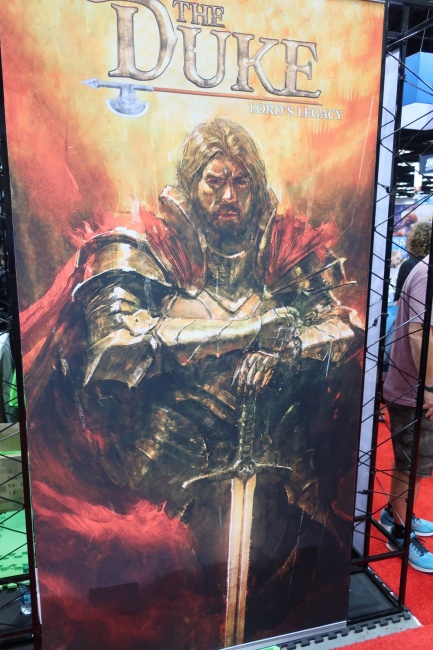 Catalyst Game Labs will release
The Duke: Lord's Legacy
, an updated version of its abstract strategy game
The Duke
this Fall.
The new edition of the game will not include any changes to the game rules, instead featuring upgraded packaging, a re-written rulebook, and a revised mix of tiles that includes eight tiles from the Arthurian Legends expansion set, according to an article posted in GTM by Catalyst's Managing Developer Randall N. Bills. The MSRP for the new edition will be $40.00.

The article also states that the Catalyst will release two expansions at the same time as The Duke: Lord's Legacy: Gunpowder Uprising, which features four all-new tiles, and Reinforcements: Battle Troops, which allows players to customize their forces by swapping in new tiles to replace others.

Originally released in 2013, The Duke is a chess-like board game played with double-sided tiles, each with a diagram that shows how that piece can move. When a piece is moved, it is flipped to reveal the other side, and the moves that piece can make changes. On their turn, players can add an additional piece to the board instead of moving a piece already in play, and balancing the ever-changing moves of their pieces and the addition of reinforcements makes up much of the strategy in the game. The games innovative mechanics let to it being honored as a 2014 Mensa Select award winner.

A variant of the game, Jarl: The Vikings Tile Laying Game, based on a license for the hit History Channel series Vikings was released in 2015 (see "Games Based on History Channel's 'Vikings'").