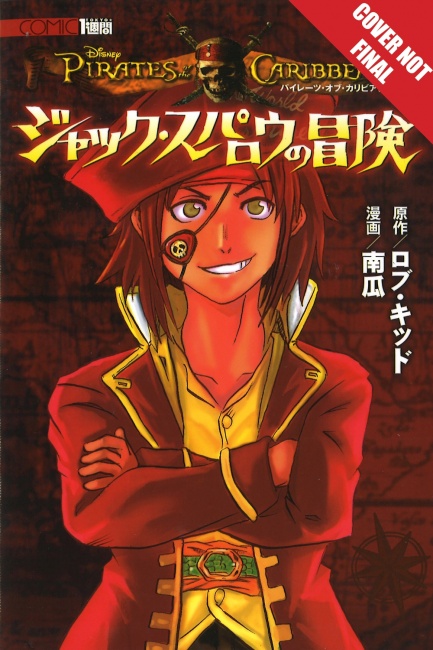 Tokyopop will release a manga adaptation of several of Rob Kidd's
Pirates of the Caribbean: Jack Sparrow
YA novels on November 28.
Written by Rob Kidd and drawn by Kabocha, Disney Manga: Pirates of the Caribbean – Jack Sparrow's Adventures follows a teenaged Sparrow, many years before he became the captain of the Black Pearl. Jack has set his sights on obtaining the mystical Sword of Cortes, which reportedly grants wishes to its bearer. Even though these stories involve fortune and notoriety, they also bring the holder horrible tragedies. This release collects stories from Kidds's Jack Sparrow YA novels 1 – 4, which were adapted in Japan as a two volume manga series.
The 306-page paperback has an MSRP of $12.99.
Tokyopop has released two other titles in the Disney Manga Pirates of the Caribbean series this year, Dead man's Chest and At World's End, both direct adaptations of the live-action Disney movies.