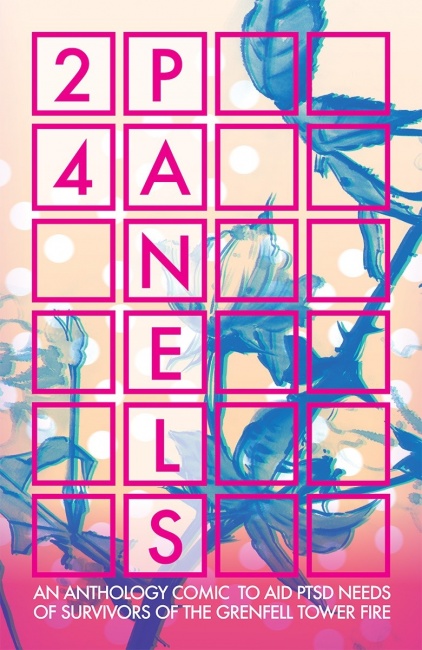 Image Comics will release
24 Panels,
a comic anthology to benefit survivors of London's Grenfell Tower Fire, on November 21.
The anthology is curated by Kieron Gillen (The Wicked + The Divine, Phonogram) and co-edited by Steve Thompson. The anthology, Gillen told The Guardian, is a spiritual successor to 24 Stories, a short story collection put out earlier this year by actor Kathy Burke, which also benefited the Grenfell survivors. It contains 24 stories, each no more than 24 panels, about trauma's affect on society, and about surviving it.
The anthology includes work by Al Ewing, Alan Moore, Alex de Campi, Antony Johnston, Caspar Wijngaard, Dan Watters, Dilraj Mann, Doug Braithwaite, Gavin Mitchell, Laurie Penny, Leigh Alexander, Lizz Lunney, Melinda Gebbie, Paul Cornell, Rachael Smith, Ram V, Robin Hoelzemann, Rosy Higgins, Sara Kenney, Sarah Gordon, Ted Brandt, Tom Humberstone, and Tula Lotay, among others. The 112-page paperback has an MSRP of $16.99.
All proceeds will go to Trauma Response Network, which works to support PTSD survivors like those from Grenfell. The Grenfell fire raged through a 24-story tower block in West London in June 2017. 72 people were killed.