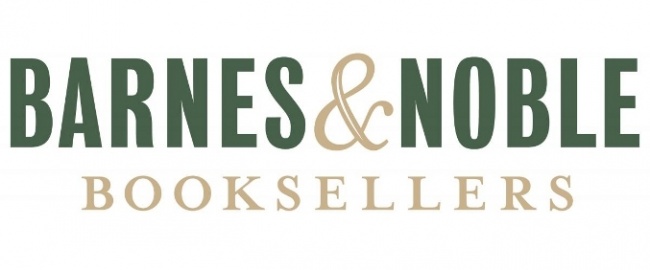 Barnes & Noble is now engaged in a very nasty public fight with former CEO Demos Parneros, who was fired last month after only a year in the position for alleged "violations of the company policies." Parneros filed suit in federal court Tuesday for breach of contract and defamation.
Parneros' complaint alleges that B&N founder and Executive Chairman Leonard Riggio engineered his firing after an acquisition of the company by "a book retailer" fell apart after due diligence earlier this year.
The complaint paints a picture of Riggio as reluctant to cede control when Parneros was hired, interfering during Parneros' tenure, and anxious to take back control after the sale failed. He claims that when he was hired, "many employees" told him that previous CEO Ronald Boire, who like Parneros was only there for a year, had been fired on a pretext. And after the failed sale of the company, Riggio allegedly thought that "B&N could not survive without him as the founder making the decisions."
Barnes & Noble has had five CEOs since 2013, and it's not surprising to hear that meddling by founder Riggio may be affecting their tenure.
The difference is that this time, B&N terminated the CEO with cause, which means he can't collect on the $4 million in severance and other benefits he says he is due. And the firing for cause, Parneros alleges (with hints at the time and now the revelation that one of the reasons for termination was an alleged incident of sexual harassment involving an Executive Assistant), has made him "unhirable," and cost him his board seat at Key Bank.
Much of the complaint is a recitation of facts to refute the two reasons given Parneros when he was fired, the alleged sexual harassment incident and mistreatment of CFO Allen Lindstrom, and to dispute the integrity of the process by which the two reasons were investigated.
Beyond Riggio's alleged meddling and possible miscalculation in trying to fire Parneros for cause, there are other disturbing allegations for Barnes & Noble stakeholders:
If true, the fact that another bookseller (and there are only a handful of booksellers with the wherewithal to pull off an acquisition this size) had made a deal to acquire the company that fell apart after due diligence could be a damaging comment on the company's wellbeing.
Parneros alleges that one of the tasks he undertook was to "repair and build B&N's relationships with publishers, who were unhappy with past treatment by the company."
Parneros alleges that Riggio was "dismissive" about the need for succession planning and diversity in hiring.
Parneros alleges that CFO Lindstrom was on thin ice with Riggio and the board and was a poor performer.
Parneros alleges that Riggio "created and promoted" an "abusive corporate culture," citing numerous instances of Riggio attacks on other executives.
For its part, B&N released a statement in response calling the complaint "nothing but an attempt to extort money from the Company by a CEO who was terminated for sexual harassment, bullying behavior and other violations of company policies." The statement also focused on the complaint's allegations about Riggio, calling them "replete with lies and mischaracterizations." The comments "are an example of someone who, instead of accepting responsibility for blatantly inappropriate behavior, is lashing out against a former employer," the statement said.

B&N does not currently have a CEO. It is currently being managed by a management group made up of CFO Lindstrom, Chief Merchandising Officer Tim Mantel, and Vice President-Stores Carl Hauch, with Executive Chairman Riggio "involved in its management," according to the announcement that accompanied Parneros' firing. The company's sales and profits have been declining, with its last fiscal year showing a sales decline of 6% and a $125.5 million loss (see "Another Bad Quarter, Year for Barnes & Noble").