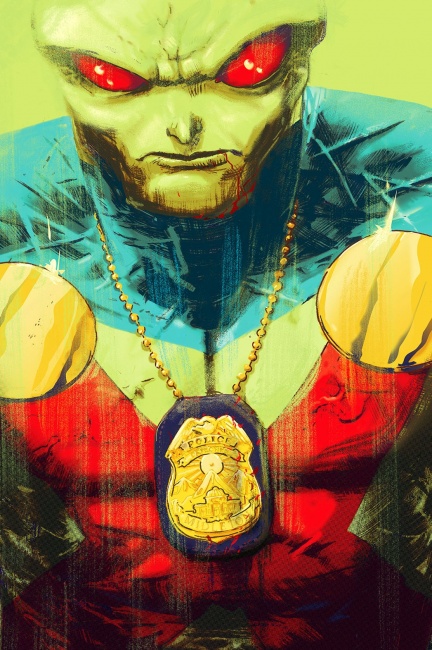 DC Entertainment will launch a new 12-issue maxiseries
Martian Manhunter
in December.
The series will be written by Steve Orlando and drawn by Riley Rossmo, the team who collaborated on Batman: Night of the Monster Men and Batman/The Shadow, THR reported. The story will re-examine J'onn J'onxx's origin, which may be tied to a current murder case that his alter-ego Detective John Jones is working on.
Orlando referred to the series as a "dream project," and immediately began sharing cover art on Twitter.
See more cover images in the gallery below.