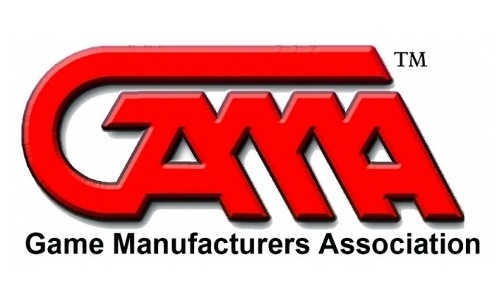 The GAMA board of directors released this statement on September 18, a day after the board meeting in which a decision was reached to censure the organization's president. (For more on the background and the news surrounding this decision, see "GAMA Board of Directors Censures Organization President.")
GAMA's board of directors has concluded its investigation of, and deliberation about, the incident between its President, Stephan Brissaud, and the security staff of Gen Con on August 2, 2018. (See the
board's August 7 statement
.)
The board has reviewed seven written eyewitness accounts (including the statement of the security staff in question), the Indianapolis police department's police report top summary, video footage of the incident, and Stephan Brissaud statement about the incident. Board members have also corresponded with the Gen Con staff about the incident.
On September 17, the board passed a motion to formally censure Stephan Brissaud for his inadvisable actions at Gen Con, specifically, his decision to ignore the Gen Con security staff's demand that he present his badge, and instead to push physically past them into the Gen Con exhibit hall. Additionally, the board moved to strongly urge that Stephan complete a course in anger management before the end of the year.
The board's full and formal motion, as well as the bullet points provided as its rationale for the decision, are available in the minutes of its September 17 meeting, which are available to every Publishing/Manufacturing Member of GAMA according to the organization's bylaws. However the rationale is also provided below, as the board wishes to make this information part of the public record:
GAMA's board of directors believes that Stephan's actions at Gen Con do not reflect GAMA's values. Further, the board believes that as a leader of GAMA — whether or not he was officially representing GAMA at Gen Con — Stephan's conduct there reflects on the organization. Thus, the board believes that a response to the incident is appropriate.

Other relevant oversight authorities — specifically, the Indianapolis police department and the Gen Con event staff — have conducted appropriate investigations and have declined to take further action within the scope of their legal and convention-related authority, respectively.

The GAMA bylaws only provide one formal method that the board can use to sanction a board member, which is exclusion. The majority of the board does not believe that this incident rises to the level where that would be an appropriate sanction.

The board "strongly urges" a course in anger management because (a) they believe it to be a wise course of action, and (b) they believe that it's a course of action likely to prevent this kind of incident from happening again in the future, but (c) they lack the authority to require it.

The board believes that censure — an expression of severe disapproval in a formal statement — is the most appropriate sort of statement it can issue in response to this particular set of actions and circumstances. The board deemed other, less severe sorts of statements, as insufficient response.

The board has considered, but has declined to specifically or publicly advocate for, any apology or interaction between Stephan and the security staff in question, so as to respect the staff's potential interest in privacy.
GAMA's bylaws are available on its website at gama.org, and the board of directors can be reached by email at board@gama.org.