The manga publisher Seven Seas Entertainment celebrated the onset of fall with a manga acquisition binge, while VIZ Media announced one new shojo title at its Anime Weekend Atlanta panel.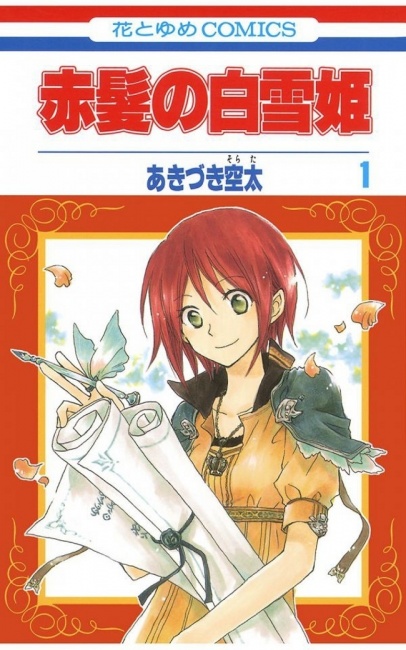 VIZ's new acquisition is Sorata Akizuki's
Snow White with the Red Hair,
a story with a fairy-tale setting about an herbalist who runs away from one prince only to end up in the arms of another.
Anime News Network
reports that the series, which started in 2006, is up to volume 19 in Japan, and it has been adapted into an anime. The first volume will be out in Spring 2019.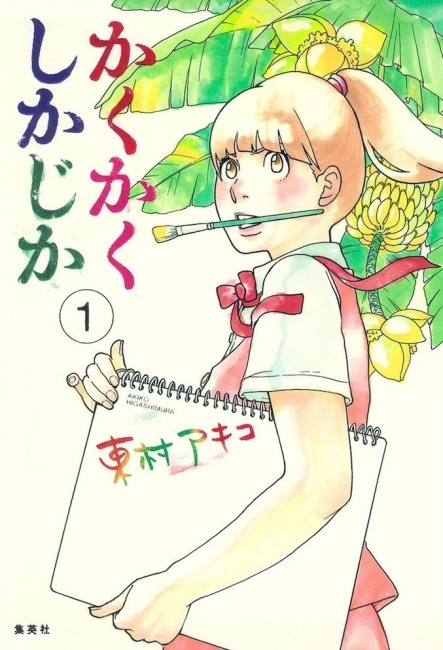 Seven Seas announced eight new titles last week. The highest-profile one is
Blank Canvas: My So-Called Artist's Journey,
by Akiko Higashimura. Higashimura is the author of
Princess Jellyfish
and
Tokyo Tarareba Girls
, two josei (young women's) titles that have devoted fanbases (fans of the
Princess Jellyfish
anime were hounding Kodansha Comics for years to license the manga).
Blank Canvas
is a manga memoir of the creator's art studies under a sword-wielding teacher. Complete in five volumes, the first is slated to be published on May 21, 2019 with an MSRP of $13.99.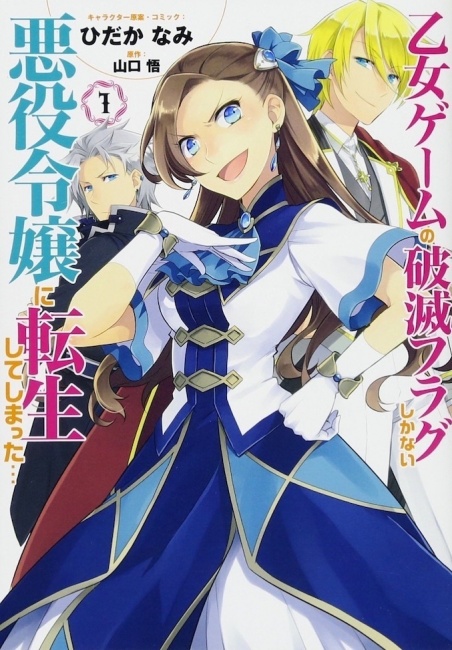 Three of the new licenses fall into the genre of isekai, stories in which the lead character is transported into another world. In Satoru Yamaguchi and Nami Hidaka's
My Next Life as a Villainess: All Routes Lead to Doom!,
a young woman is trapped in a romance video game, and her character is evil, which means the game is never going to end well for her. The first volume of this otome twist on the trapped-in-the-game story is due out in July 2019 with an MSRP of $12.99. Seven Seas has also licensed the
Skeleton Knight in Another World
manga and light novels, in which a gamer falls asleep and wakes up inside a video game as a skeleton, albeit a skeleton with armor and powerful weapons. Volume 1 is scheduled for July 2019 with an MSRP of $12.99.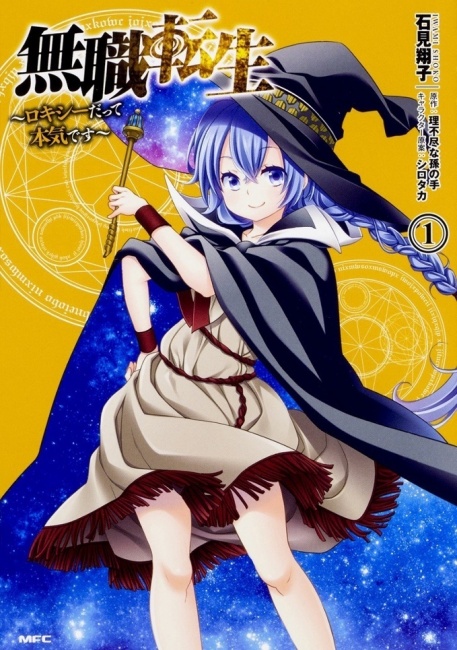 The third isekai title is a spinoff of
Mushoku Tensei: Jobless Reincarnation,
a previously licensed series about an unemployed otaku who is reincarnated as an infant in a magical fantasy world.
Mushoku Tensei: Roxy Gets Serious
reveals the backstory of the character Roxy in the original series. The new series is set for an April 2019 launch with an MSRP of $12.99 per volume.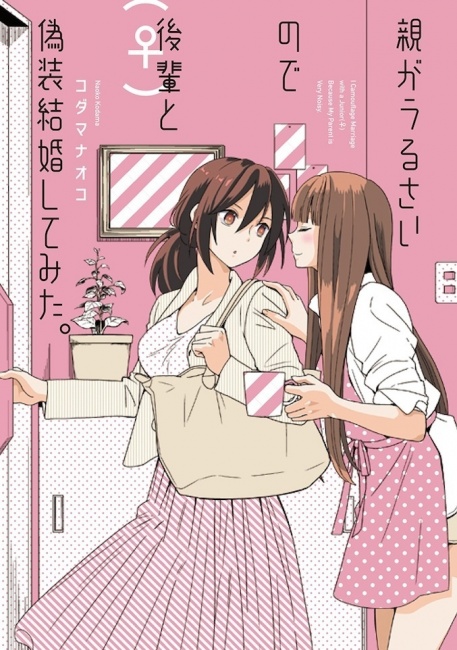 Seven Seas is also adding to its yuri (lesbian romance) line with two titles, each complete in a single volume. In
I Married My Best Friend to Shut My Parents Up,
a working woman who is weary of her parents' "when are you getting married" interrogations gets a new perspective when a female friend proposes to her. The book is due out in June 2019 with an MSRP of $12.99. The other title is for mature readers:
Eve x Eve,
a collection of short stories by Nagashiro Rouge about a love even the apocalypse couldn't destroy. Watch for it in May 2019 with a $13.99 MSRP.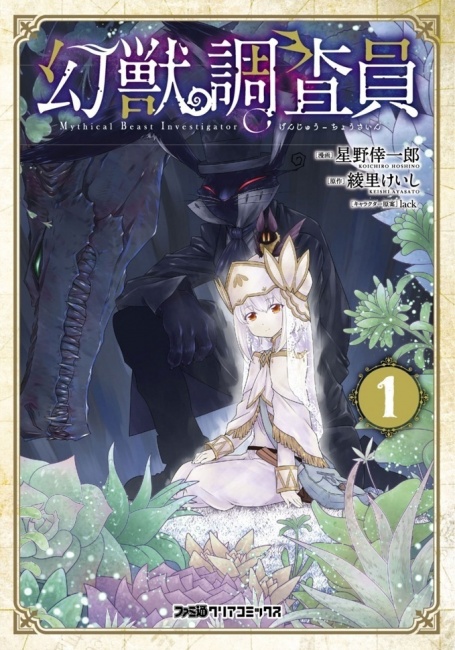 Humans and mythical creatures coexist uneasily in the world of
Mythical Beast Investigator,
but Ferry, a beautiful Mythical Beast Investigator with a vast knowledge of cryptozoology wants to bring them together in peace. Fans of Seven Seas' other fantasy series
The Ancient Magus' Bride
and
The Girl from the Other Side: Siúil, a Rún
will probably find a lot to like here. The first volume is scheduled for July 2019 and will have an MSRP of $12.99.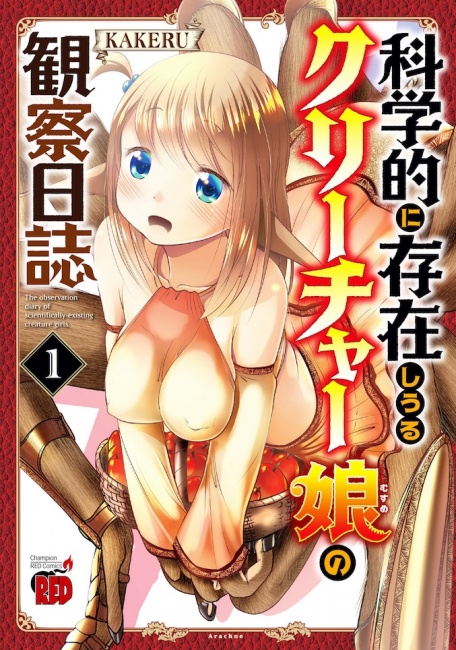 The final newly announced license is a mature-readers title in Seven Seas' Ghost Ship imprint:
Creature Girls: A Field Journal in Another World
features a researcher who helps a lovely spider-girl and ends up in a whole world full of monster girls, whom he enthusiastically goes about studying. The first volume will be released in June with an MSRP of $13.99.