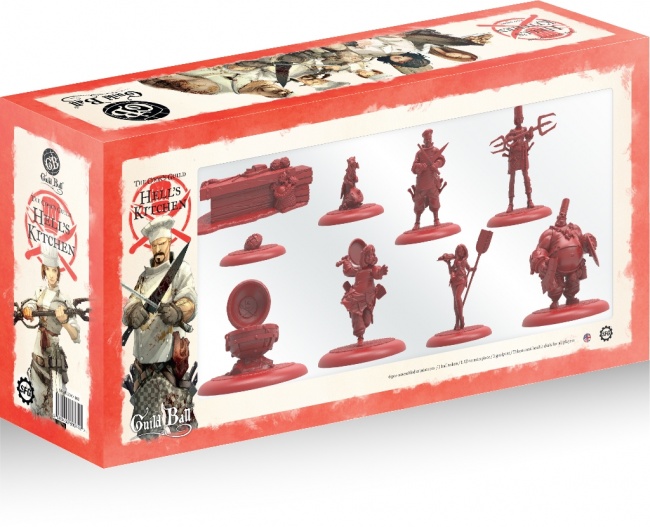 Steamforged Games has pushed back the release date for its new
Cook's Guild
expansion to the
Guild Ball
fantasy football game until February 15.
The release of the new guild will be supported with The Cook's Guild: Launch Pack, announced earlier this year (see "'Guild Ball' Heats Up With Cook's Guild"), designed to help retailers host release-day events. The Launch Pack was originally announced for October 19.
The Cook's Guild: Hell's Kitchen, a boxed set featuring the new guild and themed terrain pieces, was scheduled to release November 16, along with The Cook's Guild: Dice Pack, which included custom dice with icons representing that guild. Both have also been pushed back to February 15.