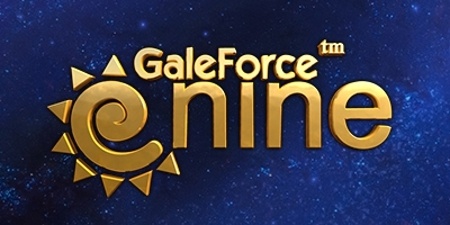 Gale Force Nine Founder and (since its acquisition by Battlefront Miniatures Ltd.) General Manager John Kovaleski told employees last week that he was leaving the company effective October 15 "to focus on other interests." Kovaleski founded the company in 1998 and has run it for the past 20 years.
"After 20 years of navigating GF9 through the ever-changing seascape of my beloved hobby industry, I felt it was a good time to turn over the watch and move on to other opportunities," Kovaleski said in a statement. "I am incredibly proud of the company we built, but I'm ready for a new challenge and looking forward to what comes next."
Kovaleski thanked "friends that crewed with me and helped along the way" Jason Buyaki, Aaron Dill, Katie Dillon, Peter Przekop, Lizzie Willick, Charles Woods and the late Sean Sweigart.
Among accomplishments during his tenure at GF9 were the introduction of laser-cut manufacturing to the hobby market, the expansion of hobby global distribution relations, and leadership in thematic licensed boardgames, including
Spartacus: A Game of Blood and Treachery, Firefly: The Game, Star Trek: Ascendancy
and
Dungeons & Dragons: Vault of Dragons
.
Parent company Battlefront CEO John-Paul Brisigotti offered his thoughts on the departure. "After almost fifteen years of working together John will be sorely missed by me most of all and although the choice he has made is one that I fully appreciate and support the place will not the same without him," he said.