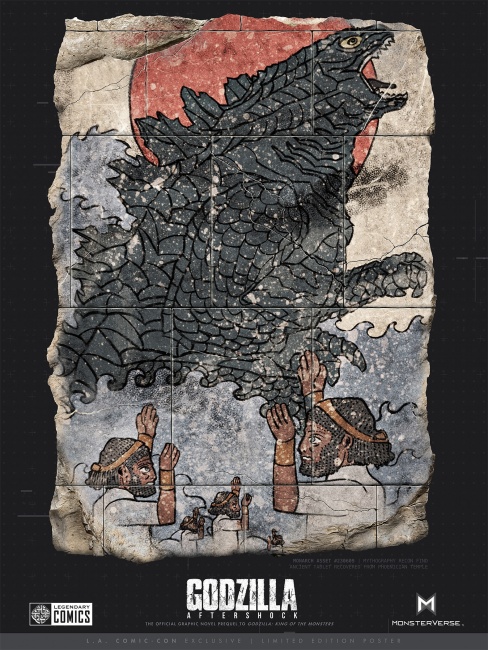 Ahead of the release of Warner Bros. and Legendary Pictures new Godzilla movie next summer, Legendary Comics will release
Godzilla: Aftershock
a companion graphic novel to events in the film universe in Spring 2019.
Godzilla: Aftershock will be written by Arvid Nelson (Warlord of Mars, Rex Mundi) and illustrated by Drew Edward Johnson (Wonder Woman, The Authority). Picking up after the events in 2014's Godzilla, the King of Monsters must face a terrifying new foe who rises from inside the earth, unleashing a series of earthquakes as he rises to face Godzilla.
The graphic novel will also introduce characters from the new movie and offer a closer look at the cryptozoology agency Monarch.
Godzilla: King of Monsters will release in theaters on May 31, 2019 (see "'Godzilla: King of the Monsters' Trailer").