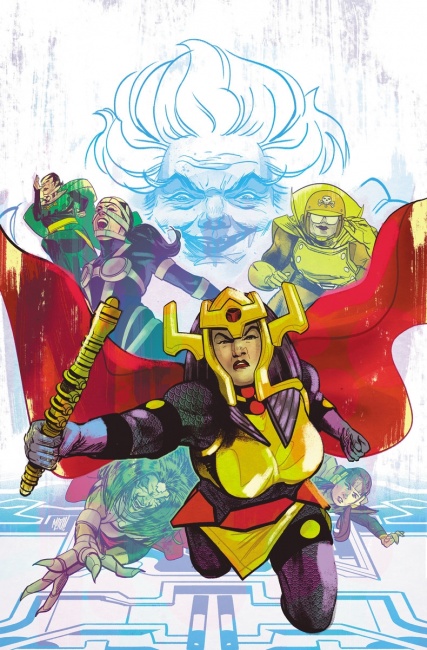 Cecil Castellucci (
Shade, The Changing Girl
) and Adriana Melo (
Plastic Man
) will pen a miniseries looking at the early days of Apokolips, when the Granny Goodness and the Female Furies rose up under the tyranny of Darksied.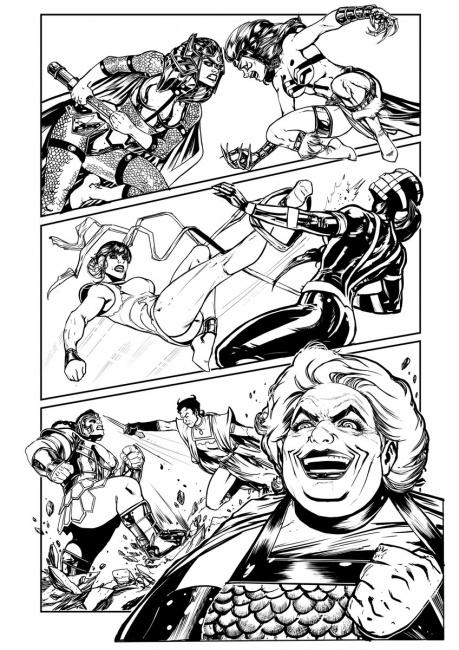 The six-issue miniseries will be written by Castellucci, with illustrations by Melo and a main cover for issue #1 by Mitch Gerads. Big Barda, Aurelie, Mad Harriet, Lashina, Bernadeth, and Stompa have all been raised to be the most ruthless, cutthroat fighting force on Apokolips, but they're always left behind with Granny Goodness every time the boys go to war. With the arrival of the Forever People, who are destroying Darksied's army, Granny things it's time for her girls to throw their gauntlets in the ring.
Female Furies
#1 launches on February 6.