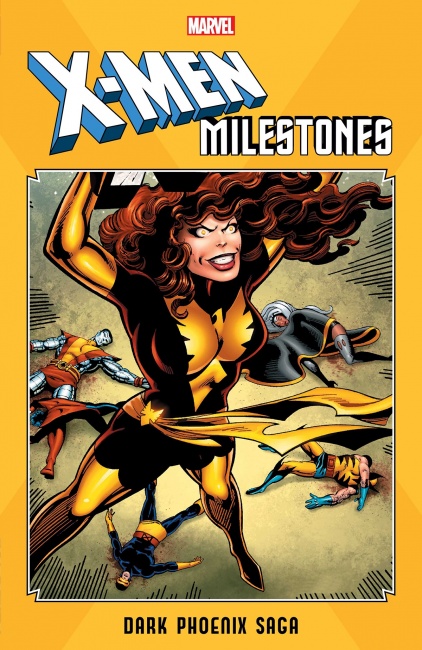 Marvel is collecting the biggest adventures of the X-Men into new series of trade paperbacks. The
X-Men Milestones
series will dive deep into the history of the X-Men for new editions of landmark stories that will eventually form one complete library. Three titles will kick off the series, two of which appear to be already listed on Amazon with July 2019 release dates.
X-Men Milestones: Dark Phoenix Saga collects the tragic Jean Grey story by Chris Claremont and John Byrne. The 200-page volume collects X-Men (1963) 129-137 and has an MSRP of $24.99. The classic tale inspired the upcoming Dark Phoenix film from Twentieth Century Fox, which is slated for release on June 7 (see "'Dark Phoenix' Trailer").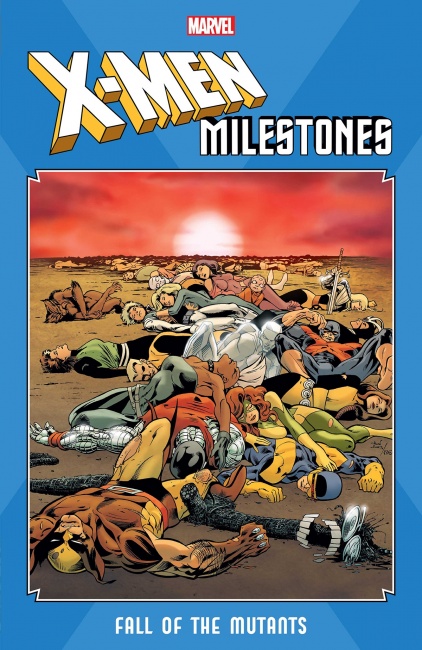 X-Men Milestones: Fall of the Mutants collects three touchstone X-Men tales from Claremont, Louise Simonson, Marc Silvestri, Bret Blevins, and Walter Simonson: Angel's transitions to Archangel; the New Mutants contend with the loss of one of their own; and the X-Men charge headlong into death to protect a world that hates them. The 272-page volume includes Uncanny X-Men (1981) 225-227, New Mutants (1983) 59-61, X-Factor (1986) 24-26. MSRP is $34.99.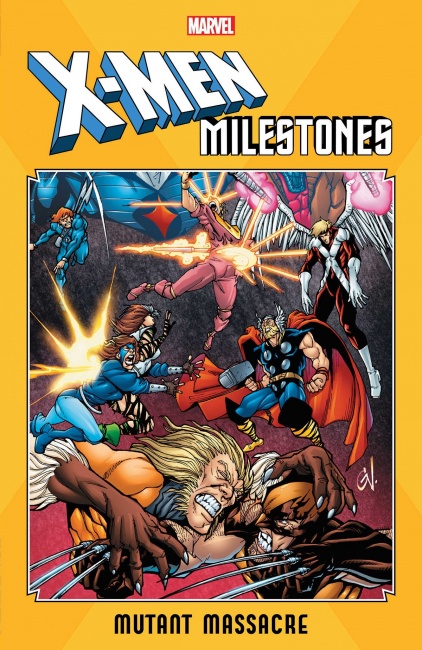 The X-Men battle the Morlocks and Marauders in
X-Men Milestones: Mutant Massacre
, which includes contributions from Chris Claremont, Louise Simonson, Walter Simonson, Ann Nocenti, John Romita Jr., Blevins, Rick Leonardi, Alan Davis, Barry Windsor-Smith, Terry Shoemaker, Butch Guice, Sal Buscema, and Jon Bogdanove. Additional release information is pending.
Marvel has several omnibuses and box set collections headed to stores in early 2019. March and Arpil will see the release of three omnibuses tied to Infinity Wars (see "It's 'Infinity War'"). April will also see the release of a massive box set for The Avengers (see "Earth's Mightiest Box Set").