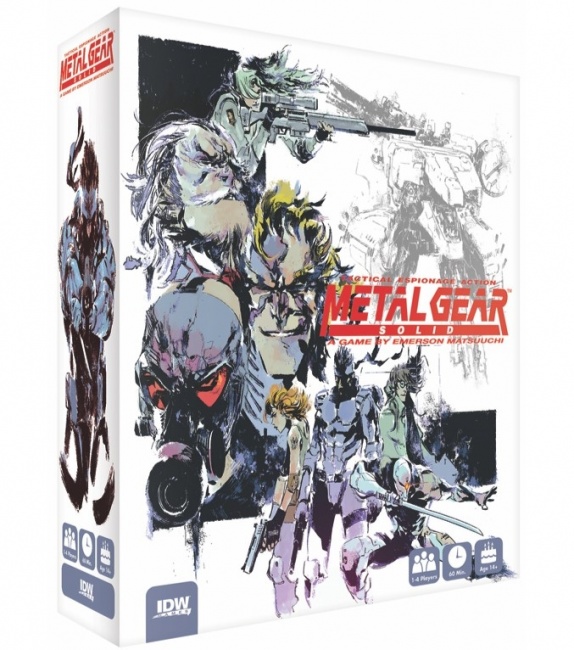 IDW Games has revealed full design info and creator credits for its up-coming
Metal Gear Solid: The Board Game
, releasing in 2019.
The Metal Gear Solid game will be a fully cooperative game for up to four players which features the stealth-based operations that were the main element of the Metal Gear Solid franchise. Players can assume the roles of characters from the original Metal Gear Solid video game, including Solid Snake, Meryl Silverburgh, Dr. Hal "Otacon" Emmerich, and the cyborg ninja Gray Fox. Using stealth and cunning, the players will try to complete their mission objectives while avoiding detection by enemy guards.
The game will be scenario based and features sandbox-style gameplay that offers multiple ways to successfully complete missions. The game has an "A.I." system that controls the actions of the players' antagonists, and each character has different abilities to help them achieve their goals.
As announced at the recent PAX Unplugged Event (see "IDW Plans 'Metal Gear Solid' Board Game"), Metal Gear Solid: The Board Game was designed by Emerson Matsuuchi, the creator of Specter Ops, Reef, and the Century series. The game will feature artwork from comic book artist Kenneth Loh (G.I. Joe A Real American Hero Silent Option) and miniatures sculpted by Francesco Orru.
Other details including a specific release date and MSRP have not yet been announced.