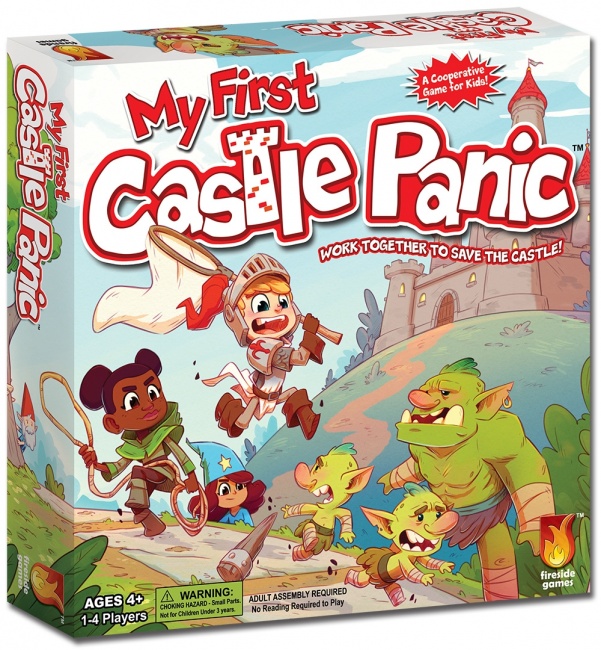 Fireside Games will release a family-friendly version of its
Castle Panic!
game in 2019.
My First Castle Panic
will release in March.
Designed by Justin De Witt, the cooperative game requires no reading, and is simple enough that Preschoolers can play it independently. Everyone is defending the castle from approaching monsters who want to smash it flat. The defenders are sent out to find a monster by matching the color and shape of the space where it hides. Each turn the monsters move closer to the castle, and more appear on the edge of the board.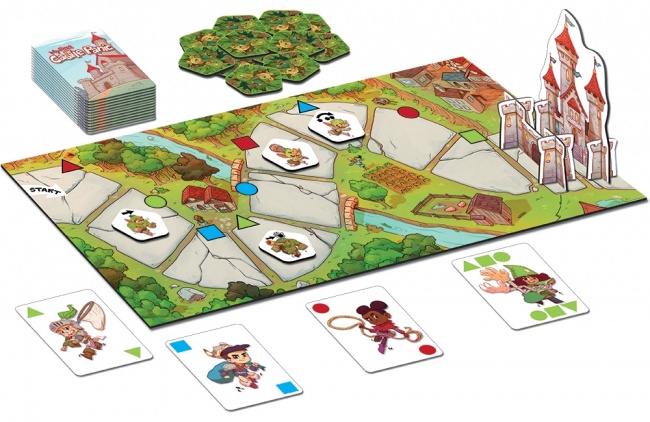 The box includes 1 game board, 1 castle piece, 1 wall piece, 26 castle cards, 16 monster tokens, 4 how-to-play cards, and a rulesheet. The game is for 1 – 4 players, ages 4 and up, and plays in about 20 minutes. MSRP is $19.99.