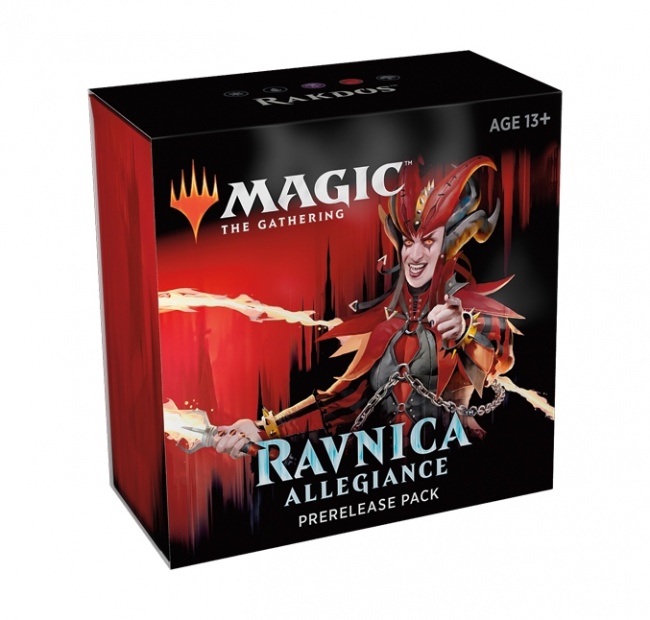 Wizards of the Coast has revealed artwork for the
Magic: The Gathering – Ravnica Allegiance
products, releasing in January.
The releases for Ravnica Allegiance will include Booster Packs, Booster Bundles, Deck Builder's Toolkits, Prerelease Packs, and Planeswalker Decks.
The Open House for Ravnica Allegiance is January 12, followed by a Prerelease on the 19th, the main release on January 25, and a Draft Weekend on the 26th and Magic League on the 28th. In February, a Standard Showdown is scheduled for the 3rd, leading into the Ravnica Weekend event on February 16.
Details on the release can be found here: "'Magic: The Gathering Ravnica Allegiance' Products and Dates."
Click on the gallery below to see box art, pack art, and more.